The Stepping Into Power training team is led by Eveline Shen and Forward Together senior staff, master practitioners of Forward Stance. In addition, throughout the sessions, we are joined by two guest faculty in storytelling and music.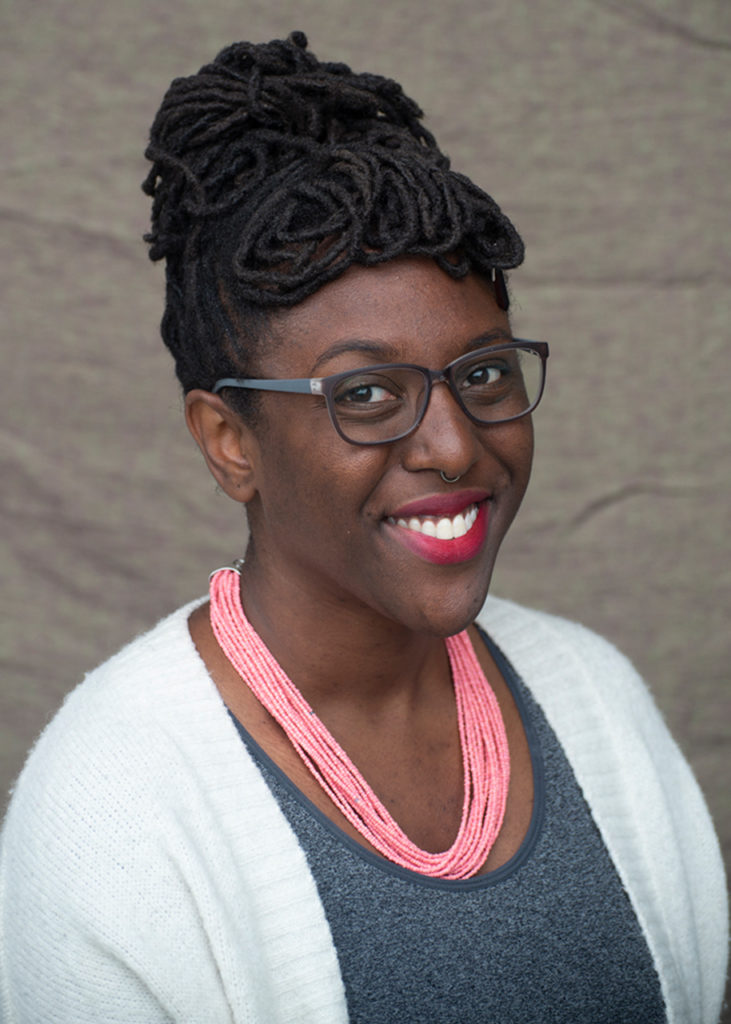 Bianca Campbell (they/she)
Movement Building Senior Manager, Forward Together
Bianca Campbell is the Movement Building Senior Manager at Forward Together. She started as, and continues to be, a participant of our Echoing Ida program for Black women and gender non-conforming content creators. She has worked in reproductive justice work since 2011 with organizations like SPARK Reproductive Justice Now! and the National Network of Abortion Funds. She has also been a doula for births, abortions and personal transformations.  Now, she helps members of our Strong Families Network connect with one another and explore holistic strategies that move us all forward together. She also shares her commitment to holistic mind and body wellness through the Instagram page Carib Healing Collective, managed by fellow Echoing Ida members.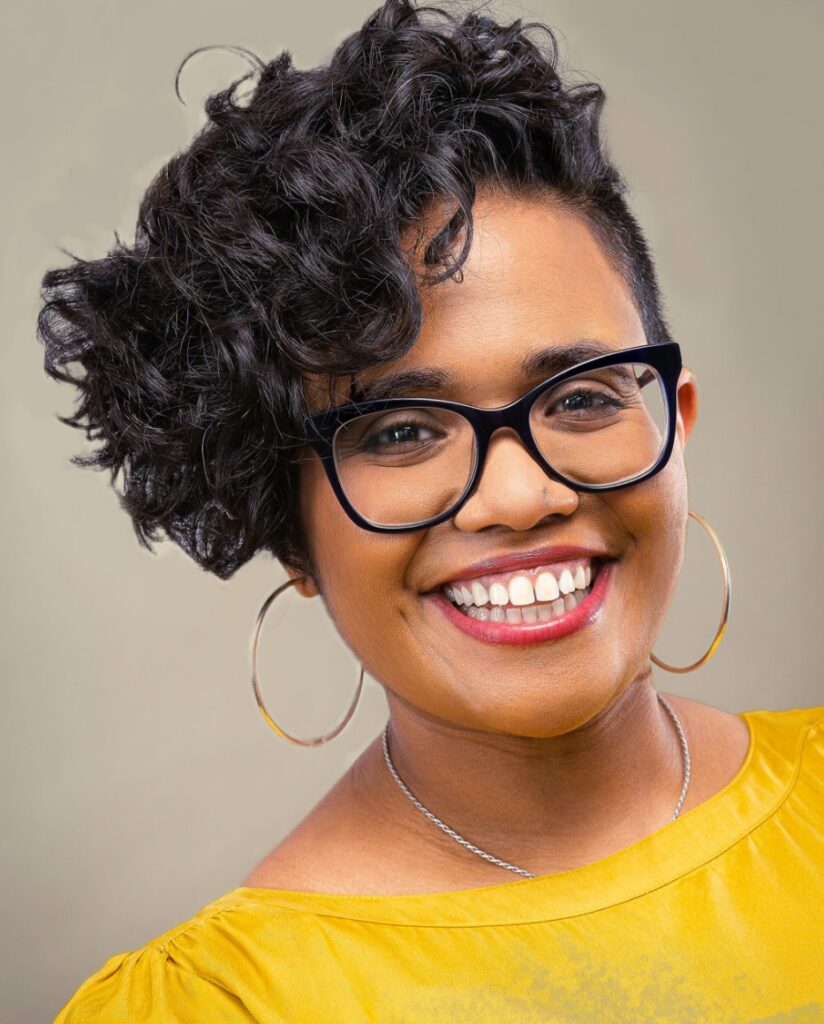 Diana Lugo-Martinez (she/her/ella)
Co-Executive Director
Diana Lugo-Martinez is Co-Executive Director of Forward Together. For the last four years, Diana has served as Forward Together's Movement Strategy Director, supporting the movement building and cultural strategy team. Diana brings over 15 years of experience in civic engagement, politics, academia and leadership development in a variety of social justice areas. Prior to joining Forward Together, Diana was the Senior Director of Community Engagement Programs at the National Latina Institute for Reproductive Justice where she managed the community mobilization department. She previously served as an administrator at New York University, and also served as an adjunct at the school's Robert F. Wagner Graduate School of Public Service. Diana holds an MPA in Health Policy and Management and an MS in Global Affairs. When not building with movement folks, you can find Diana reading about reproductive justice, race and class while drinking café, or hanging out with her familia, also while drinking café.
Édeet Sargon
Board Member
Édeet has spent the last 15 years organizing, training, facilitating and working to build power for and alongside working people, young people, immigrants and queer folks. She has worked within nonprofit organizations and unions, and she is currently working independently to support individuals and teams to be the most strategic, powerful and authentic they can be. She is drawn to working with those who are audacious enough to believe that we won't just win, but who can see the world we want and need for ourselves and for our ancestors who struggled and celebrated before us.
We are pleased to welcome Melanie DeMore and Michael Balaoing to help us harness our full individual, organizational, and collective power.
Michael Balaoing
Changemaker and Strategic Communication Expert
Michael Balaoing, Esq. has devoted his life to social change as a 25-year veterans of strategic communications, leadership development, corporate responsibility, and global philanthropy. Today, Michael coaches people how to communicate – whether you're a nonprofit advocate in Montana, a start-up CEO in Silicon Valley, a philanthropist in Manhattan, an actress in Hollywood, or a high school student in Nairobi. He is the founder of Candlelion LLC, former Senior Coach at Own The Room and past president of its parent company Blue Planet Training. He has personally trained over 10,000 people around the world. During his tenure, Own The Room has grown from a single coach to a world-class cadre of professional trainers fluent in 7 languages reaching 100 top businesses in 27 countries.
Melanie DeMore
Singer, Songwriter, and Vocal Activist
Grammy nominated singer and song-writer. Born in the Bronx, raised in Anchorage, folks moved all five kids to San Antonio, finished school, got out of Texas, kinda got off on being the only Black folk singer in Taos, NM, then decided to get back into the mix, took all her stuff and moved to Oakland where she's been for the last 21 years. (Actually Mel and Tracy C. had a good laugh one day in San Francisco where they finally met and realized folks had them mixed up all the time. They still do!) Every town Melanie traveled became her teacher and an opportunity to hone her craft as a songwriter, troubadour, and an emissary of tolerance, kindness, and harmony through the sound of her golden voice.