Image: Illustration of a Black Muslim Somali family. An elder matriarch wearing a red and purple dress and hijab sits on a couch. She is lovingly surrounded by six smiling daughters and granddaughters who wear various types of Somali and American clothing. Artist: Mojuicy
Art As Power
Art to help us reimagine the world.
Mamas Day is an annual celebration of motherhood in all of its forms.
Mother's Day, one of the biggest commercial holidays in the United States, often reinforces traditional ideas about motherhood by excluding representations of mamas based on their sexual orientation, race, income, immigration status and more. Each year we collaborate with artists to create original art that celebrates all of our mamas and their families. The result is a collection of beautiful and unique images that better reflect the families we know and love.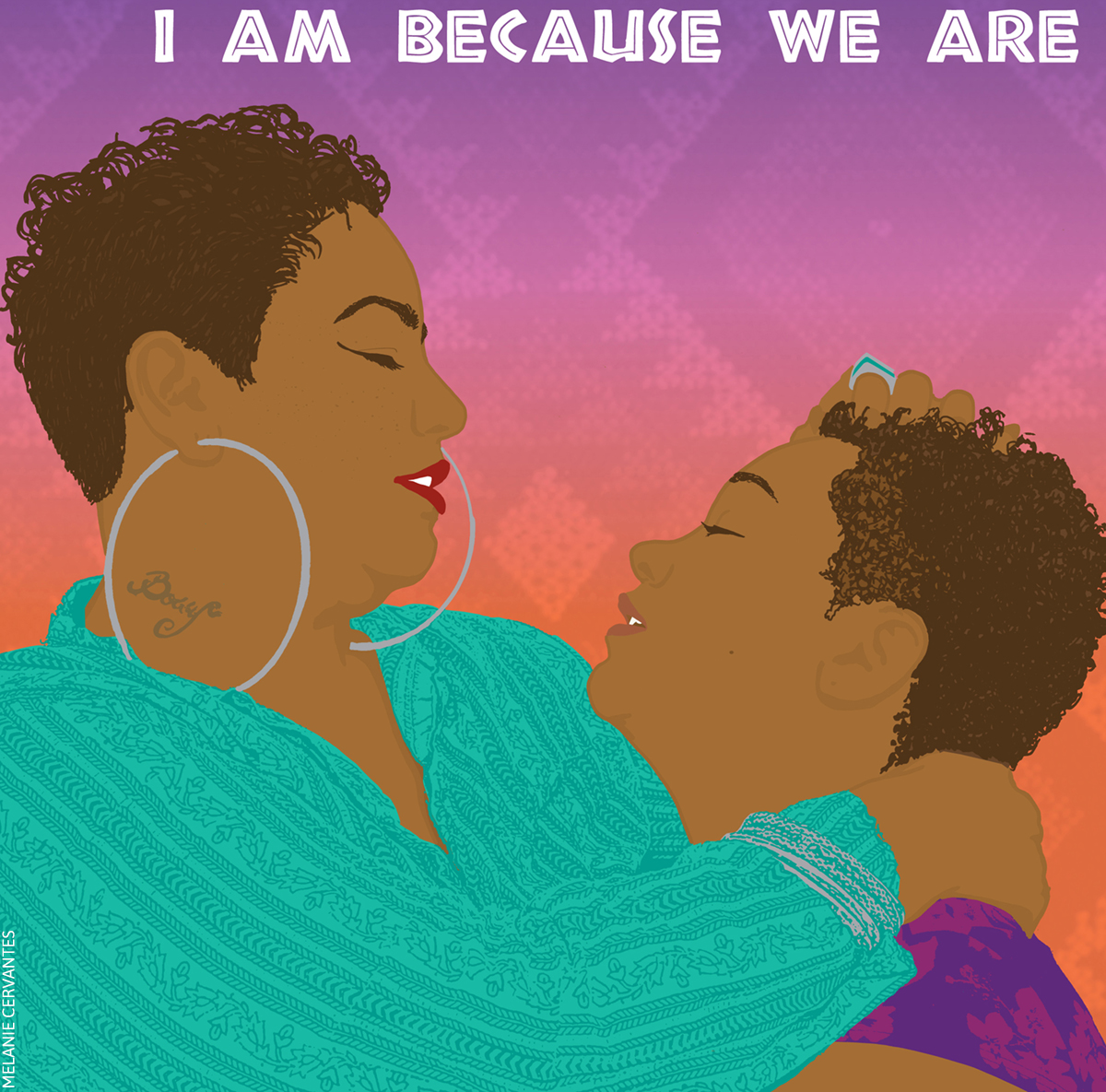 Artist: Melanie Cervantes
Trans Day of Resilience (TDOR)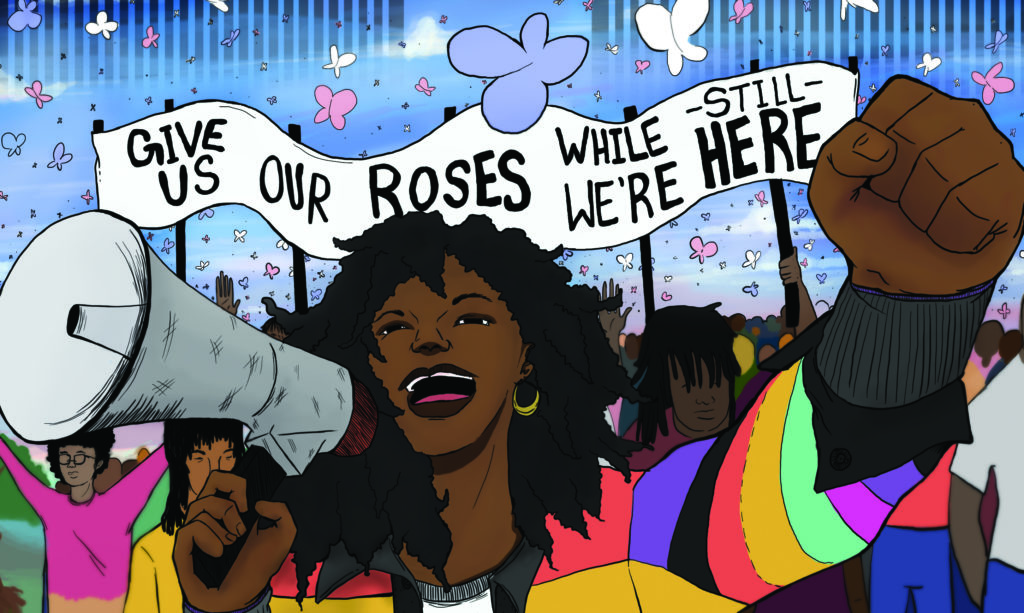 Each year on November 20, Trans Day of Resilience (TDOR) brings together artists and organizers to honor those in the fight for trans liberation.
TDOR is an extension and re-imagining of Transgender Day of Remembrance, the annual event memorializing people (primarily trans women of color) killed by anti-trans violence. Trans Day of Resilience goes beyond remembrance and uplifts the resilience and power of trans, gender nonconforming and non-binary communities of color. We create shareable art that highlights stories of trans power, vision and leadership.