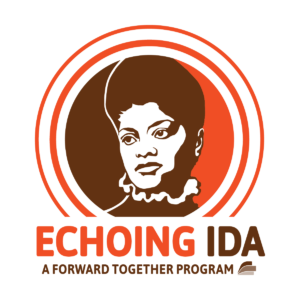 Harnessing the power of media for justice.
Is Poppy ready for the answers the land has to offer?
Let Trans Kids Know: You are Not Alone
Right now, there is a trans child out there who feels alone and invisible. …
This year, my daughter turned 19. For the first time in her life, she'll…
more stories
The way to right wrongs is to turn the light of truth upon them.
Echoing Ida is a Forward Together community of Black women and nonbinary writers. Our work disrupts oppressive narratives and seeds a world where we can thrive. We believe in reproductive justice and building movements for social change. Together, we speak truth to power and empower our communities.
Echoing Ida is also a growing network of readers, writers and media makers. Our network of thousands stays connected through newsletters, quarterly calls, and advocacy opportunities that highlight our communities' most urgent needs.