Image: Echoing Ida
Echoing Ida Archive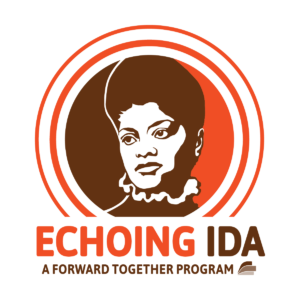 Harnessing the power of media for justice.
The way to right wrongs is to turn the light of truth upon them.
Echoing Ida has been a Forward Together community of Black women and nonbinary writers since its founding in 2012 by Alicia Walters. Our work disrupts oppressive narratives and seeds a world where we can thrive. We believe in reproductive justice and building movements for social change. Together, we speak truth to power and empower our communities.