Nnennaya Amuchie
State Strategies Manager, All Above All
Nnennaya Amuchie is a reproductive justice attorney. She is a former If/When/How reproductive justice policy fellow at URGE: Unite for Reproductive & Gender Equity. Her portfolio included state and federal policy on sex education, abortion access, LGBTQI rights, and health care. Nnennaya is also an organizer within the Movement for Black Lives as the co-chair of BYP100 DC chapter and organizer with BIN (Black Immigrant Network), and co-organizer with the DMV Mama's Bail Out team. Nnennaya brings her organizing and policy expertise to the All* Above All team in her role as State Strategies Manager where she works with State and Local Labs to advance strategies that increase abortion access to All* people. Nnennaya received her Juris Doctorate & Master in Business Administration from Santa Clara University School of Law and received her B.A. in Political Science from the University of California, Davis.
Tamieka Atkins
Executive Director, ProGeorgia
Tamieka Atkins is the executive director of ProGeorgia, Georgia's state based non-partisan voter engagement advocacy organization, and a member of the State Voices National Network of Tables.
Prior to working at ProGeorgia, Tamieka was the Founding Director of the National Domestic Workers Alliance – Atlanta Chapter, where she developed a base of African American domestic workers advocating for respect, recognition, and inclusion in labor protections for all domestic workers. Over the course of four years, Tamieka organized domestic workers to fight for the expansion of Medicaid, and used a gender and race lens to increase black women's civic engagement and their participation in the Chapter. Before that, Tamieka worked at Amnesty International USA for six years serving as their Board Liaison, and played an integral role in developing the organization's 2011 Strategic Plan.
Tamieka previously served on the Board of the Highlander Research and Education Center, and on the Board of Atlanta Jobs with Justice. She is a former Board member of the Annie E Casey's Community Investment Fund. Tamieka served as a member of the Host Committee for the 2016 Facing Race Conference. She has a Bachelor's in Multicultural Literature from Hunter College and a certificate in Professional Fundraising from NYU. While at Hunter, Tamieka organized college and high school student walkouts against police brutality and the Iraq war as a member of the political organization SLAM (Student Liberation Action Movement) between 2000 and 2004. Tamieka is also a graduate of the BOLD program (Black Organizing for Leadership and Dignity). Tamieka lives in Atlanta, Georgia with her two daughters.
Nathana Bird
Associate Director, Tewa Women United (TWU)
Nathana Bird, M.A., is from Ohkay Owingeh and Kewa Pueblo, a life-partner to a talented chef and a mother of four. She is the Associate Director at Tewa Women United (TWU) in Northern New Mexico.  Early in life, Ms. Bird begun organizing in her community through various youth organizations and continued on this path for many years focusing primarily on environmental justice issues.  Ms. Bird became involved with Tewa Women United, first as a board member then transitioning onto staff in 2014.  It has become Ms. Bird's passion to continually connect back to the teachings of her people.  Her educational background includes an MA in Language, Literacy & Socio-Cultural Studies with a concentration in American Indian Education and a BA in Integrated Studies in Psychology. In her recent years with TWU, she has helped to maintain a culturally-responsive curriculum implementation process, called the A'Gin Healthy Sexuality & Body Sovereignty project. It is her desire to continue to create spaces for young people and communities to thrive and sustain themselves, and their families, for future generations to come.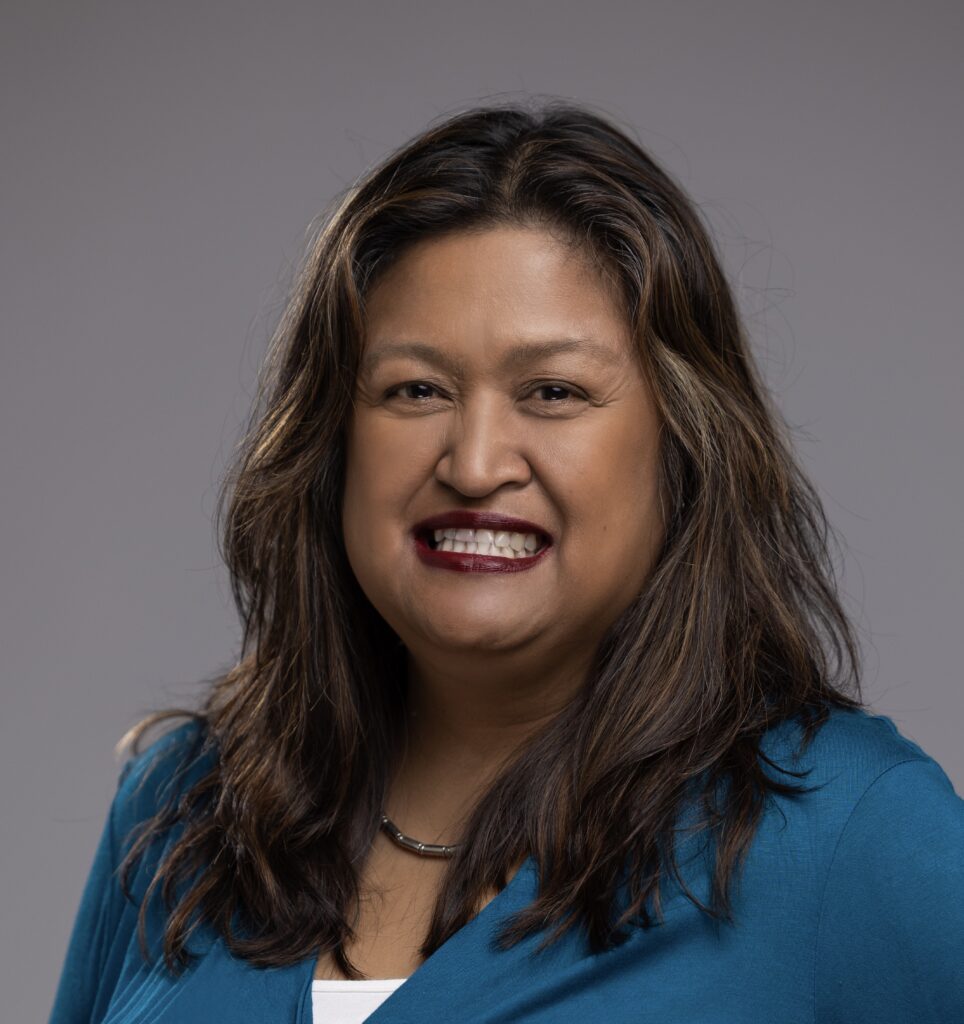 Wendy Calimag (she/her)
Co-Executive Director
In July 2021, Wendy began as the Co-Executive Director at Forward Together. She first joined Forward Together in January 2019 as the Deputy Director of Operations working closely with the executive team to forward the mission of the organization by maintaining its financial and operational health and by strengthening systems and capacity for the organization's growth. Wendy has been committed to uplifting the experiences of girls and women of color, even before coming to Forward Together. She served in senior and executive roles in girl-serving organizations in Oakland and San Francisco, developing and supporting civic engagement, reproductive health, and college and career readiness programs for middle and high school girls from under-resourced communities.  She believes in the power of collective impact and worked in a number of community initiatives in the Bay Area. She holds a MSW from George Warren Brown School of Social Work at Washington University in St. Louis. Outside of work, you can find her spending time with her family, reading, doing something creative or cuddling with her one-eyed pug.
Erica Clemmons-Dean
National Organizing Director Georgia State, 9to5
Erica oversees 9to5's organizing efforts in all the chapters. Erica previously served as the 9to5 Georgia State Director and was a Georgia chapter organizer before that. Her work fighting for economic and social justice began as a political organizer with the United Food & Commercial Workers union. Erica has a deep passion and commitment to build Young People's involvement in the movement.
Daroneshia Duncan-Boyd
Executive Director, Trans United
Mrs. Daroneshia Duncan-Boyd is an unapologetically Black, trans woman and Southerner and the Executive Director of Trans United, a national, trans, people of color-led organization, headquartered in Birmingham, Alabama.
Mrs. Duncan Boyd's decision to step into a national role was born from her conviction that any serious struggle for liberation must center the leadership of – and be accountable to -those who have experienced the most dire and direct consequences of oppression and exploitation. Before Trans United, Daroneshia served as the founder and Executive Director of Trans Advocates Knowledgeable Empowering (TAKE), an advocacy, support and resource center for trans and non-binary communities in Birmingham, Alabama.
Mrs. Duncan-Boyd has a deep commitment and passion for this work. As an out, trans woman, born and raised in Alabama, she has experienced physical and sexual violence, workplace and housing discrimination and the spiritual toll of exclusion from church and community. She remembers acutely what it was like to be honored for her advocacy even as she struggled with addiction and engaged in sex work simply to survive. Along the way, she gained smarts, savvy and a deep appreciation for the brilliance and resilience of trans people – especially black and brown trans women. She carries with her the memories of the many people she has lost to needless and preventable violence. Her work at TAKE and Trans United is a reflection of her commitment to transform the intent behind the hashtags of #NotOneMore and #SayHerName into a set of impactful strategies, programs and resources that honor the lives of those that have been taken too soon, and creates pathways for, by and with those that are still here.
María Gallegos
Executive Director, Working Classroom
María Gallegos is a native Nueva Mexicana Meztiza Chicana born and raised in the beautiful Red Earth mountains of rural northern New Mexico. "There will always be others who will try to take our identity, water, land and language- it is our gardens, music, art, poetry, danza that carries our heritage- es importante conocer nuestras historias to be able to defend and preserve ourselves…", a consejo from María's grandpa Tomás which is at the core of her life and work. She has dedicated her life to social, economic and environmental justice. She previously served the public as an environmental scientist specializing in water quality and worked on statewide policies involving labor & economics, public health and water & agriculture. María is a member of Ballet Folklórico Fiesta Mexicana, Inc. dance company and teaches Mexican folk dance to students ranging in age from 5 years to adult. She is a blessed to be Mama to a wonderful person and gifted musician.
Moné Holder
Senior Program Director of Policy, Advocacy and Research, New Florida Majority
Moné Holder is the Senior Program Director of Policy, Advocacy and Research at NewFM. Moné has led the organization in the fight for voting rights on the local, state and national levels and develops strategies to build black political power in the state. She currently serves as Vice President of the Board of Directors for Friends In Need Children's Center, Inc.; a non-profit organization carrying out educational enrichment programs, dedicated to improving the academic and social development of minority children and their families. She is an active member of the Junior League of Jacksonville, Women's Giving Alliance and a 2017 Delores Barr Weaver Fellow. Moné has been featured on numerous media outlets, providing commentary on civil rights issues that affect communities of color.
Zeenia Junkeer
Director, Oregon Health Equity Alliance
Zeenia Junkeer was born in Colombo Sri Lanka and raised in Beaverton, Oregon. Trained as a naturopathic physician, Zeenia has combined her work in social and racial justice advocacy with her training as a physician to work towards equitable health outcomes that center healing through traditional ways of knowing. A double Sagittarius and an avid seeker of the sun, you'll find Zeenia near water whenever possible. 
Josephine Kalipeni
Director of Policy and Partnerships, Caring Across Generations
Her expertise includes grassroots and faith organizing, consumer engagement, and equity policy in health, education, and international affairs. She initially worked in family crisis case management and social work, experiencing the hardships of families navigating broken systems. This lead her to advocacy and policy development work.
Stacy Kono
Network Director, Hand in Hand
Stacy Kono (she/her) is third generation Japanese American from the Bay Area. She joined Hand in Hand: The Domestic Employers Network as the Network Director almost a year ago because she wants to figure out how to support people to understand and live out our interdependence. Hand in Hand educates and organizes people who hire nannies, home attendants and house cleaners towards respect and dignity for domestic workers.
Deborah Lee 
Executive Director, Interfaith Movement for Human Integrity
Rev. Deborah Lee became the Executive Director of the Interfaith Movement for Human Integrity in 2018.

Prior to becoming Executive Director, Rev. Lee served since 2009 as the Program Director for the Interfaith Movement for Human Integrity (and under its predecessor names: Interfaith Coalition for Immigrant Rights and CLUE-CA). In that role, Rev. Lee built up the Immigrant Justice program of the organization, engaging dozens of congregations in Northern California to become Sanctuary congregations and to respond to the wave of migrant youth and families and the detention and deportation crisis. Her work has been recognized as innovative and impactful with awards from the United Nation's Association of the East Bay, East Bay Alliance for a Sustainable Economy,and the national United Church of Christ Justice and Witness Ministry.
Rev. Lee has worked at the intersection of faith and social justice for over 25 years in popular education, community organizing and advocacy connecting issues of race, gender, economic justice, anti-militarism, LGBTQ inclusion and immigrant rights. She has consistently sought to strengthen the voice and role of faith communities in today's social movements.
Rev. Lee is the daughter of immigrants and part of the Chinese diaspora that has taken her family through Southeast Asia, Mexico and now the United States. She is a proud parent, partner, soccer player and tai chi practitioner.
Daisy A. Maldonado
Coordinator, Empowerment Congress
Daisy A. Maldonado, MA, is the Coordinator of Empowerment Congress of Doña Ana County.  She is an experienced educator, advocate, facilitator and administrative development professional. She possesses 12 years of experience in working with educational, non-profit and community engagement initiatives. Maldonado joined the Empowerment Congress in 2018 as its Coordinator, where she develops its community leadership curriculum, community organizing campaigns, and the EC's organizational design structure.  As a resident of the Southern New Mexico and Doña Ana County for 15 years, she has been an advocate for community programs, policies and organizations that put people at their center and shift power to those most impacted by oppressive systems. She is a graduate of New Mexico State University where she earned Bachelor's degrees in both Communication Studies and Government followed by a Master's Degree in Economics with a minor in Applied Statistics.
Cristina Marquez Guerrero
Advocacy and Civic Engagement Director, Causa
Cristina Marquez Guerrero is the Advocacy and Civic Engagement Director at Causa, Oregon's Latinx Immigrants Organization. She was born in Oaxaca, Mexico and was raised in Salem, Oregon. Her experience as an immigrant and indigenous Latina informs her passion and commitment to social justice and immigrant rights.
Prior to joining the staff at Causa, she interned for the Measure 88 campaign to restore driver cards for undocumented immigrants. She was a part of the team that raised the statewide minimum wage in Oregon to one of the highest in the country. With experience in grassroots organizing and policy advocacy, she brings firsthand experience of mobilizing immigrant communities towards civic action, policy change, and social change to win the rights and dignity our communities deserve.   
Nicole Martin
Sex Education Developer, Indigenous Women Rising
Nicole Martin (Navajo, Laguna, Chiricahua Apache, and Zuni) is the Sex Education Developer for Indigenous Women Rising. Her passion is rooted in fostering healthy conversations and praxis in regards to sex, gender, and sexuality. In 2016 she received her BA in Native American and Indigenous Studies, with a minor in Gender and Women's Studies, from Fort Lewis College in Durango, CO. She currently resides in Albuquerque, NM.
Akosua Meyers
Deputy Director of Institutional Advancement, Jobs With Justice
Originally from Ghana, Akosua has a decade of experience working in the nonprofit sector, securing financial resources for nonprofit organizations engaged in social justice work. Before joining JWJ, Akosua worked for the ONE Campaign, helping to manage the organization's foundation grant-related efforts and processes  Prior to the ONE Campaign, she served as a key member of the Center for Community Change's resource development unit, managing the fundraising portfolios of program directors while supporting the department's overall fundraising and development c3 and c4 goals. In her spare time, she offers pro bono fundraising assistance to small nonprofit organizations in the D.C. area. Akosua holds a bachelor's degree in communications from Howard University and a master's degree in public policy from George Mason University.

Sade Moonsammy
Project Manager, Family Values @ Work + Labor Project for Working Families
As the project manager for FV@W and LPWF Sade works on strategic and operational planning to support the mission, values and impact of FV@W . She values supporting the organizers , states and coalitions that are fighting for Paid Family and Paid Sick Days.
Prior to her work at FV@W Sade worked as the State Organizing Manager for Young Invincibles. Sade's worked to educate and organize young adults on D.C. Paid Family Leave, the Affordable Care Act, Medicaid Gap Advocacy and Child Care Expansion. Sade's passion and dedication for health care grew from her work as a Family Services Manager, Childbirth Educator, Federally Qualified Health Center Board Member, D.C. Public School Volunteer and her own experiences as a millennial parent.
When not working Sade chairs the Race, Inclusivity and Diversity committee of her daughter's school, and works as a Birth Doula. Sade is a native of Brooklyn, NY graduated with a BA from Howard University and resides in D.C.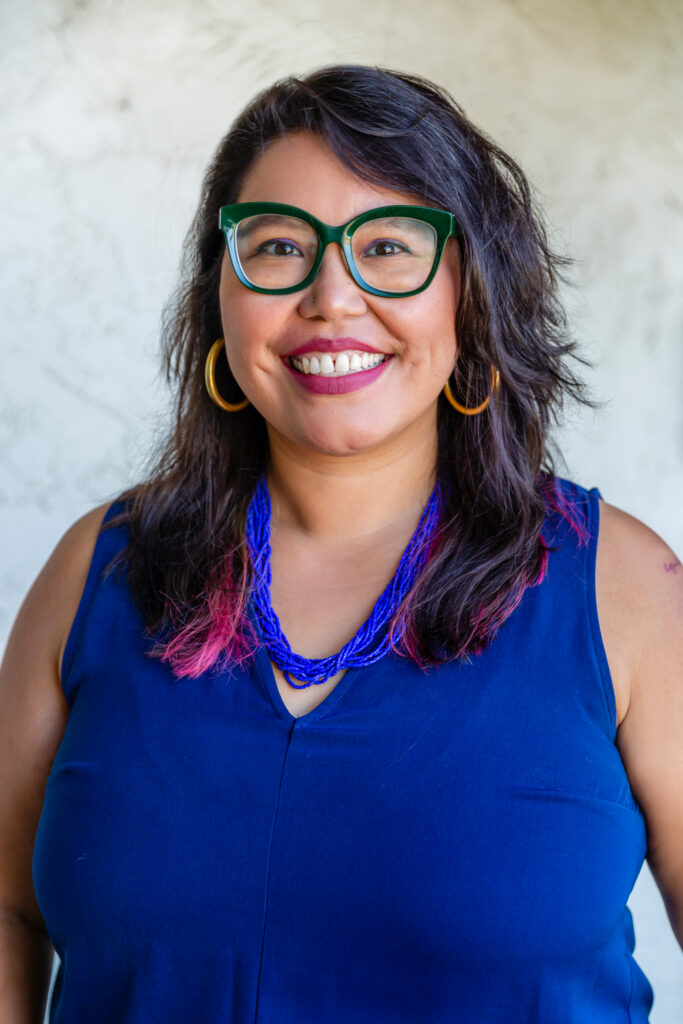 Rosa Yadira Ortiz (she/her/ella)
Co-Director of Development, Forward Together
Rosa leads with heart—boldly and unapologetically.  Rosa's role as Co-Director of Development is grounded in fundraising from a belief in abundance, resource mobilization, and positioning BIPOC and TGNC folks from a place a power. She came to Forward Together in 2016 after working at several partner organizations including Illinois Caucusa for Adolescent Health (Development Director) and Western States Center (Development and Communications Manager).
While Rosa resides in Portland, OR, she will always be a Chicagoan at heart. She's a cis queer immigrant Mexicana and a fan girl of la Guadalupe and Selena. Her favorite hobbies are taking naps in restorative yoga, feeling embodied while weightlifting, and funding abortions/building power as a Board Member of the National Network of Abortion Funds.
Rosa is grounded in her love for given and chosen family and is proud to be a Mami's girl raising twin Mami's boys.
Malika Redmond
Founding Executive Director, Women Engaged
Malika is guiding the mission of Women Engaged to empower women and youth of color to become impactful leaders, key decision-makers and effective agents for social change. A feminist researcher and reproductive justice and human rights advocate, she has worked for more than a decade both nationally and internationally with such organizations as Political Research Associates, Choice USA, National Center for Human Rights Education, and Spelman College Women's Research and Resource Center, developing and managing projects that focus on reproductive justice and LGBT rights for communities of color.
Malika was one of the youngest national field organizers for the 2004 March for Women's Lives in Washington, D.C,, an event that brought nearly 1 million participants to the national Mall and is considered one of the largest marches in U.S. history. In 2012, she completed a two-term leadership position as a board member of the National Women's Health Network. Her writings are featured in RH Reality Check, Truthout, The Women's Health Activist, and AlterNet. She holds a bachelor's degree from Spelman College and a master's degree from Georgia State University in women's studies.
Diana Y Salas
Senior Director Community Engagement Programs, National Latina Institute for Reproductive Health
Diana Y Salas serves as the Senior Director of Community Engagement Programs for National Latina Institute for Reproductive Health. She has nearly 15 years of experience as an organizer, advocate, researcher and manager.  She was born in Ecuador and raised in NYC, and works to be in service of movements that center strong grassroots leadership of women of color, particularly immigrants and Latinas. Most recently, Diana served as the co-director for Neighbors United for a Better East Boston (NUBE) where she helped provide strategic direction during the organizational transition period as well as co-created its organizing and leadership development model. As a facilitator, she trains leaders and volunteers, mainly immigrant Latinas, in civic and voter engagement, organizing, and leadership skills.
Diana is currently writing her dissertation and holds a Master in Science in Public Policy from the McCormack Graduate School of Policy and Global Studies at University of Massachusetts Boston (UMB). She also holds a Master in Public Administration from Robert F. Wagner School of Public Service at NYU, and a BA from Queens College.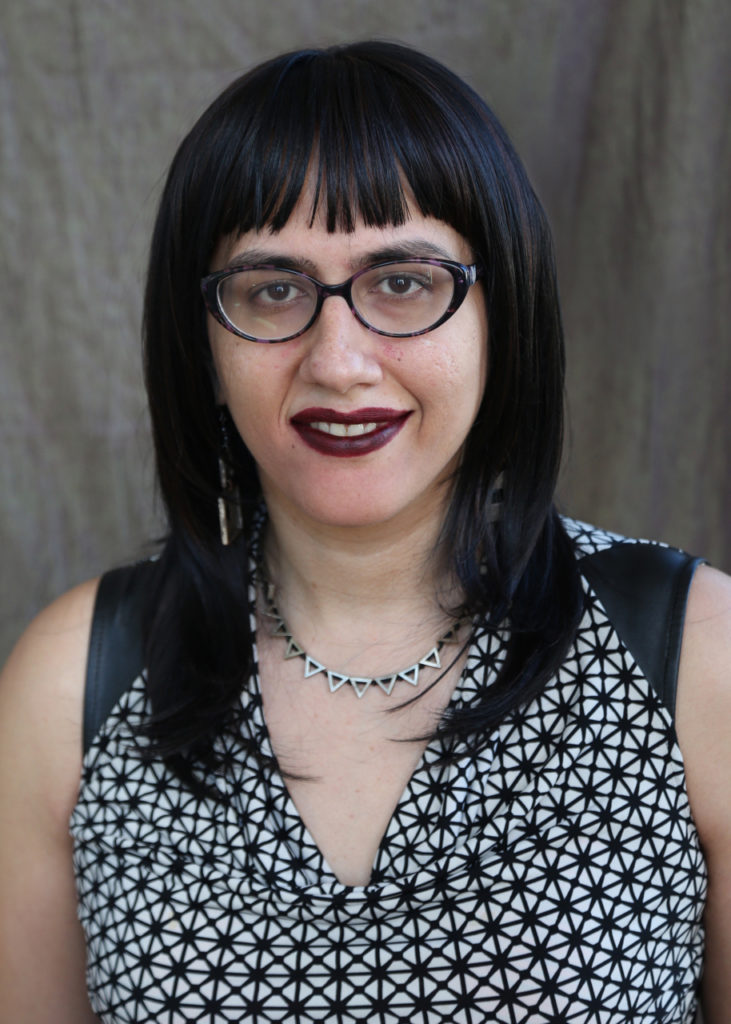 Prerna Sampat (she/her)
Director of Communications & Digital Strategy, Forward Together
Prerna Sampat is the Director of Communications & Digital Strategy at Forward Together and she is based in Long Beach, California and has roots in Mumbai and Chicago. Over the past decade, she had previously helped shape a number of campaigns for economic justice, racial justice, immigrant rights, worker rights and trans liberation. Working at the global LGBTQ rights organization All Out, Prerna led a culture shift campaign to make digital spaces more inclusive for TGNC people, resulting in the expansion of Facebook's gender categories from two to more than seventy. At ALIGN, Prerna led digital communications for a pivotal campaign that mobilized thousands of workers and community leaders, successfully driving Walmart out of New York City. At The Worker Institute at Cornell University, she wrote and edited articles interrogating the labor movement's role in the immigrant rights movement. Prerna was among the founding members of the Trans Women of Color Collective (TWOCC) and Trikone Chicago. She has previously served on the Movement Building Team at the Sylvia Rivera Law Project and the Board of New York Transgender Advocacy Group (NYTAG).
Tiffany Tai
Network Building Manager, National Network of Abortion Funds
Tiffany Tai is a network builder who supports abortion funds to radically collaborate with each other for abortion access and reproductive justice. She was first introduced to reproductive justice as a RRASC intern of the National Network of Abortion Funds in 2011, and she's been a staff member of NNAF since 2013. In her role at NNAF, she leads network building strategies that integrate powerful in-person convenings, digital collaborative culture, and membership data systems centered in trust. Tiffany is passionate about internal systems for justice, such as values-driven supervision and project management. She lives in Boston, MA where she loves to read, run, and try to bake sourdough bread.
Alexandria Taylor
Director of Sexual Assault Services, New Mexico Coalition of Sexual Assault Programs
Alexandria Taylor is the Director of Sexual Assault Services at the New Mexico Coalition of Sexual Assault Programs, where she oversees and supports the services provided by the thirteen rape crisis centers in New Mexico, as well as the sexual assault coordinators within community mental health agencies.  Alexandria also coordinates the Underserved Workgroup, which is a collaboration between advocates working with underserved communities within New Mexico.  She also develops training for sexual assault service providers and clinicians throughout the state, and addresses policy issues that affect survivors. Prior to working at the Coalition, Alexandria was the Executive Director of Valencia Shelter Services, a rural domestic violence, sexual assault, and child advocacy center.
Alexandria has worked in the field of interpersonal violence, including domestic violence and sexual assault, for the past 15 years.  Her commitment to the fight for liberation of all people is rooted in a social justice background working from margin to center.  She speaks up often about the nature of being a Black woman in New Mexico doing this work and the need to develop services for the unserved Black community in New Mexico.  She is deeply committed to addressing issues from an intersectional lens.
A major portion of Alexandria's existence is spent contemplating and living out radically mothering her son David.
Becca Uherbelau
Executive Director, Our Oregon
Becca Uherbelau has served as the Executive Director of Our Oregon since June 2018. In her role, she leads the organization's work to advance social and economic justice with a focus on ballot measures.
Becca has more than 20 years of experience working in community and public service, grassroots advocacy and politics. She has worked for local, legislative and statewide elected officials, advocacy and community based non profits and has led statewide ballot measure, local levy and candidate campaigns.
Becca has also served on the boards of Planned Parenthood Advocates of Oregon, the Oregon State Board of Nursing, Oregon NARAL PAC, New Leadership Oregon and the Oregon League of Minority Voters. In all of her work, she seeks to dismantle systems of oppression, build power in communities and advance racial and gender equity.
Becca grew up in a small Southern Oregon town and is currently raising her family in the big city of Portland.
Jennifer Wang
Deputy Director of Programs, National Asian Pacific American Women's Forum
Jennifer (she/her) serves on the senior leadership team of NAPAWF, which steers the overall strategic direction and sustainability of the organization. She is responsible for guiding, implementing, and evaluating NAPAWF's programmatic and policy strategies.
Jennifer was previously at the helm of the DC Office for The Institute for College Access & Success (TICAS), where she led the organization's government relations efforts to make college more affordable for low-income students. She is an expert on waste, fraud, and abuse at for-profit colleges and in student lending. Prior to TICAS, Jennifer was the Policy Director at Young Invincibles, leading the organization's policy team on higher education, health care, and jobs. She came to Young Invincibles as the Policy and Advocacy Manager, building the start-up nonprofit's government relations strategies and systems from the ground up. Before Young Invincibles, Jennifer was NARAL Pro-Choice America's Policy Associate, cutting her teeth in legislative affairs for federal and state reproductive health policy, and developing an expertise on birth control and preventive health services under the Affordable Care Act.
Jennifer was born in Los Angeles to Taiwanese American immigrants. She has degrees in psychology and women's studies from University of California, Los Angeles (UCLA) and a J.D. from the University of Iowa College of Law. She is passionate about the intersection of reproductive justice and economic justice and serves on the board of the DC Abortion Fund, a nonprofit that makes grants to pregnant people in the DC area, and those traveling to the area, who cannot afford the full cost of an abortion.
Daysi Yamileth Flores Hernandez
Honduras Country Coordinator, JASS Mesoamerica
Daysi grew up in a barrio in Tegucigalpa, Honduras. She has been a feminist since she was 15 years old and now identifies as an eco-feminist. Daysi is a civil engineer, social media and communications expert, environmental activist and a women's and human rights activist. In 1998, she co-founded the Young Women's Network of Honduras. Daysi joined the JASS Mesoamerica regional team in November 2009.
Daysi is a member of Feminists in Resistance that rose up to oppose the 2009 military coup d'état in Honduras. She forms part of Las Petateras and the National Network of Women Human Rights Defenders in Honduras. She is passionate about music, love, languages, children, cultural ancestry, clean energy, animals and the environment.
Valentina Zendejas Moheno
Deputy Director, Instituto de Liderazgo Simone de Beauvoir
Valentina is the Deputy Director at the Instituto de Liderazgo Simone de Beauvoir (ILSB) where she has collaborated for 6 years. ILSB is a Mexican non-profit, non-governmental feminist organization, with 19 years of experience fostering social leadership and citizen participation with a gender perspective, as a strategy to strengthen women's movement as well as to advance justice and equality in Mexico. ILSB works with indigenous, afro-descendant women, and young people to claim their human rights; and promotes women's political participation, sexual and reproductive justice and economic autonomy of women.
Valentina is specialist in Public Policy with a Gender Perspective from FLACSO (Latin American Faculty of Social Science). She holds a Master´s Degree in Latin American and Caribbean Studies from Florida International University and a Bachelor´s Degree in International Relations from UNAM (National University of Mexico). She has also a Diploma on Public Policy with a Gender and Human Rights Perspective from the Organization of American States.
She has collaborated with civil society organizations both, in Mexico and Spain form more than 10 years. Her areas of expertise are the strengthening of civil society organizations, mainstreaming of gender in public policies and organizations, sexual and reproductive rights, political participation and economic autonomy of women.