Angelika Arutyunova
Director of Feminist Movement Building, AWID
Angelika Arutyunova is Program Director for Feminist Movement Building Area at Association for Women's Rights in Development (AWID). In this role she played instrumental role in organizing program for the AWID's 13th International Feminist Forum in Bahia, Brazil, in 2016. Prior to that role, Angelika managed Resourcing Women's Rights program and co-authored several action-research reports such as Watering the Leaves, Starving the Roots: The Status of Financing for Women's Rights Organizing and Gender Equality and New Actors, New Money, New Conversations Angelika also oversaw AWID's project on Annotated Bibliography on Women's Rights and Transitions to Democracy and was part of the founding team of FRIDA: Young Feminist Fund, where she currently serves as Advisor to the Board of Directors. Angelika previously worked for the Global Fund for Women as Program Director for Europe and CIS. Angelika is on Advisory Board of the Community Initiatives and Research – Central Asia (CIRCA) and Kohl: Journal for Body and Gender Research.
Micah Bazant (them/they)
Artist-in-Residence
Micah Bazant is Forward Together's Artist-in-Residence. They bring more than 10 years experience making art in collaboration with social justice movements. Prior to coming on staff, Micah worked as a freelance artist, graphic designer and art director. They are especially proud of their work on the Trans Day of Resilience Art Project, with Forward Together and trans justice organizations across the country. Micah lives in the SF Bay Area and loves drawing, growing plants, and speculative fiction. See more of their work at micahbazant.com.
Patty Berne
Co-Founder, Executive and Artistic Director, Sins Invalid
Patty is a Co-Founder, Executive and Artistic Director of Sins Invalid (www.sinsinvalid.org), a disability justice-based performance project centralizing disabled artists of color and queer and gender non-conforming artists with disabilities. Berne's training in clinical psychology focused on trauma and healing for survivors of interpersonal and state violence. Her professional background includes advocacy for immigrants who seek asylum due to war and torture; community organizing within the Haitian diaspora; international support work for the Guatemalan democratic movement; work with incarcerated youth toward alternatives to the criminal legal system; offering mental health support to survivors of violence; and advocating for LGBTQI and disability perspectives within the field of reproductive genetic technologies. Berne's experiences as a Japanese-Haitian queer disabled woman provides grounding for her work creating "liberated zones" for marginalized voices. She is widely recognized for her work to establish the framework and practice of disability justice.
Hillary Brooks
Associate Director, Mobilize the Immigrant Vote
Hillary brings two and a half decades of experience powering social justice movements for sustainability and impact to the CMJ board treasurer's role. Before joining Mobilize the Immigrant Vote as Associate Director in early 2017, her experience included five years directing finance and operations at Forward Together and a stint as a Co-Managing Director at The David Brower Center during an executive leadership transition. Initially trained in nonprofit administration at San Francisco's Media Alliance, Hillary then worked for many years as an accounting and Macintosh consultant. A grassroots activist for reproductive and civil rights in her twenties, she also put her politics into song, primarily in the jazz group Maroon and the rock band Caramelize. Hillary received her B.S. at Boston University, studying media representation and American history, and has an M.F.A. in jazz performance from California Institute of the Arts.
AnhDao Bui
Social Services Director at New Mexico Asian Family Center, New Mexico Asian Family Center
AnhDao is the Social Services Director at the New Mexico Asian Family Center. She has been with the center since 2008. AnhDao was born in Vietnam and immigrated in the U.S.A in 1990 and have seen firsthand the struggle her family went through. Since joining New Mexico Asian Family Center she provided comprehensive case management in English and/or Vietnamese for adults, children, and adolescent victims/survivors of crime and their families to improve quality of life, help individuals realize their power, and maintain the highest possible ability to be self-sufficient within the community. She also works to advocate for services for the Pan-Asian community in New Mexico, a community that is often discriminated against because of their limited English proficiency. Finally, AnhDao trains and oversees all case managers and ensures that services align with agency programming and deliverables.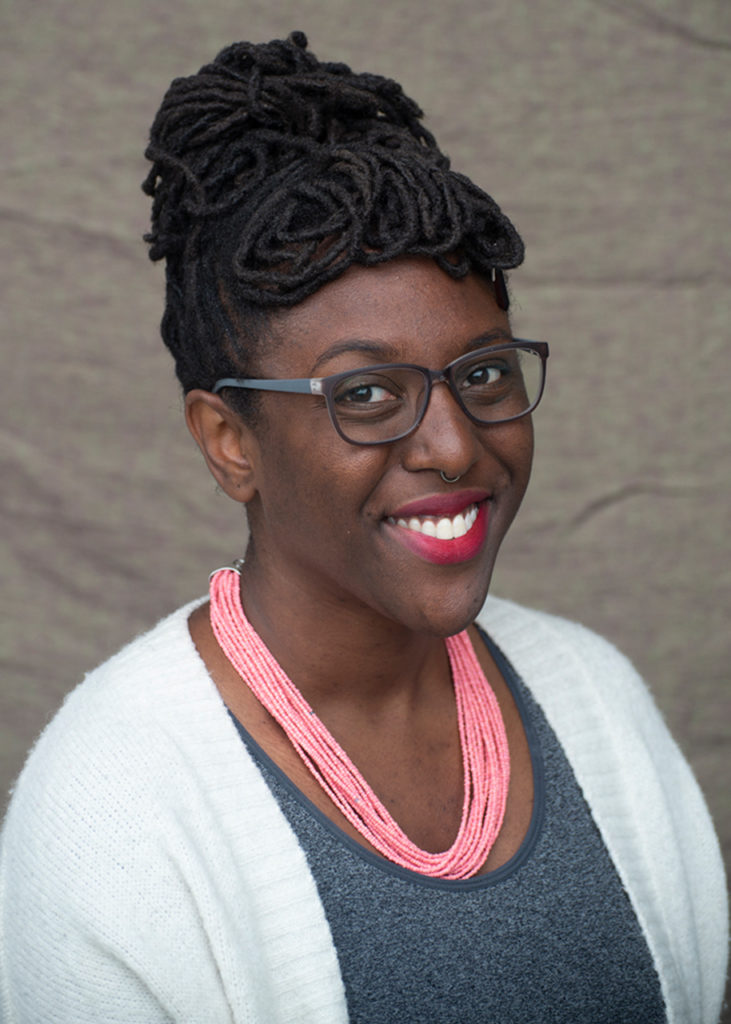 Bianca Campbell (they/she)
Movement Building Senior Manager, Forward Together
Bianca Campbell is the Movement Building Senior Manager at Forward Together. She started as, and continues to be, a participant of our Echoing Ida program for Black women and gender non-conforming content creators. She has worked in reproductive justice work since 2011 with organizations like SPARK Reproductive Justice Now! and the National Network of Abortion Funds. She has also been a doula for births, abortions and personal transformations.  Now, she helps members of our Strong Families Network connect with one another and explore holistic strategies that move us all forward together. She also shares her commitment to holistic mind and body wellness through the Instagram page Carib Healing Collective, managed by fellow Echoing Ida members.
Kara Carmosino (she/her)
Director of Programs and Strategy, Asian Pacific American Network of Oregon
Kara Carmosino was born in Jeonju, South Korea and grew up in northwestern Pennsylvania as a transracial adoptee. Her vision of social justice is deeply rooted in intersectionality, particularly influenced by activism in queer people of color spaces. She comes to organizing with a background in education, with experience facilitating discussion circles, classrooms, workshops, trainings, meetings and mediation processes. She was selected as a fellow in the 2013-14 cohort of the API Community Leadership Institute and served as the volunteer co-chair of APANO's Strong Families group before joining APANO as Trainer-Organizer.
Wendy Chun-Hoon
Co-Executive Director, Family Values @ Work
Wendy leads the organization's efforts to gain support for policies such as paid sick days and family leave insurance in the nation's capital. A skilled coalition-builder, she coordinates much of FV@W's network of thousands of workers, activists, small business owners, academics, public health experts and elected officials to build momentum for family-friendly policies. Before joining FV@W, Wendy served as the associate director for the Special Fund for Poverty Alleviation, a special initiative of the Open Society Foundations (OSF) aimed at responding to the economic crisis by leveraging resources to promote opportunity and ameliorate poverty. She has also held positions as the chief of staff for Maryland's welfare and child welfare agency, and as a program officer at the Annie E. Casey Foundation. She brings more than a decade of experience working with direct service providers, local residents, advocacy groups and funders. Wendy is a frequent speaker at conferences around the country, and her work has appeared in the media, including NPR's Diane Rehm Show and the Washington Blade. She serves on the boards of the National Employment Law Project and the Consumer Health Foundation, organizations dedicated to increasing economic security for working families.
Shereen Essof
Regional Director, JASS Southern Africa
A respected Zimbabwean feminist, activist, popular educator, and academic, Shereen leads JASS Southern Africa's programs on women's rights, empowerment, and movement-building in Malawi, Zambia, and Zimbabwe, and at the regional level. She is known and appreciated for her huge energy and infectious, warm laugh, and for living her feminist principles in everyday life in unpretentious ways. Shereen's academic work is grounded in her engagement with women in trade unions, social movements, and community-based organizations. She strives to understand the roots and the gendered nature of neo-liberal, patriarchal systems, and from that understanding to imagine and organize towards alternatives. She worked at the Zimbabwe Women's Resource Centre and Network in Harare for six years, and then with the African Gender Institute at the University of Cape Town. At the same time, she has shared her time and capacities with other social justice organizations, not only to strategize, mobilize, and take action but also to create accessible information through oral histories, documentary, creative writing, and art. Shereen has published widely on feminism, women's movements, and social movement organizing in both online and hard copy journals in South Africa and internationally
Karla G. Gonzales Garcia
Policy and Program Director, Colorado Organization for Latina Opportunity and Reproductive Rights
Karla G. Gonzales Garcia is originally from Iquitos, Peru. She earned her bachelor's degree in psychology from the Universidad de San Martin de Porres in Lima, Peru. While completing her degree, she became an intern for a non-profit organization in Peru that provided crisis counseling for street-children who had been sexually assaulted. After graduating, Karla worked with kindergarten children with learning disabilities for three years. Karla then moved to the United States thirteen years ago, and she initially spent most of her time working with victims and survivors of intimate partner violence and sexual violence, and immigrant rights advocacy in San Miguel County, Colorado. Her passion for social and racial justice motivated her to pursue her graduate degree in ethnic studies with a certification in women and gender studies at Colorado State University, in Fort Collins, CO. While pursuing her graduate degree, Karla worked as an outreach and education specialist providing sexual and reproductive health education programs and access to health services for marginalized populations. She decided to expand her research skills and diligently worked as a research assistant for a partnership between Colorado State University and the Restorative Justice Institute, to address the ethnic and racial disparities on achievement and retention gap of minority students in schools. After finishing her coursework, Karla became the co-interim director for the agency she used to work for in Telluride, CO. Karla continuously works to be grounded in decolonial methodologies, methods of research, and social justice praxis in order to achieve her long-term career goals of influencing policy making and advocacy based on meeting unique community needs.
Darshan Khalsa
Organizational Growth Director
A senior nonprofit leader for fourteen years, Darshan has long been passionate about strengthening sustainability and resources for the amazing people who work in social justice movements, especially racial and gender justice. From 2014 to 2016, she managed operations and human resources at Asian Health Services, a community health center in Oakland, CA. She has also served as the Managing Director at the Center for Media Justice, Deputy Director at Unite for Reproductive and Gender Equity (URGE), and Deputy Director at the National Coalition for Asian Pacific American Community Development. She is currently chair of URGE's Board of Directors and served on the Board of Directors of the Third Wave Foundation from 2009 to 2014. Darshan holds a BA from California State University, Sacramento, and a JD from New York University School of Law. Darshan loves thinking and talking all things health and healing and enjoys hiking, cooking, reading, practicing yoga, and wandering with her feet and her mind.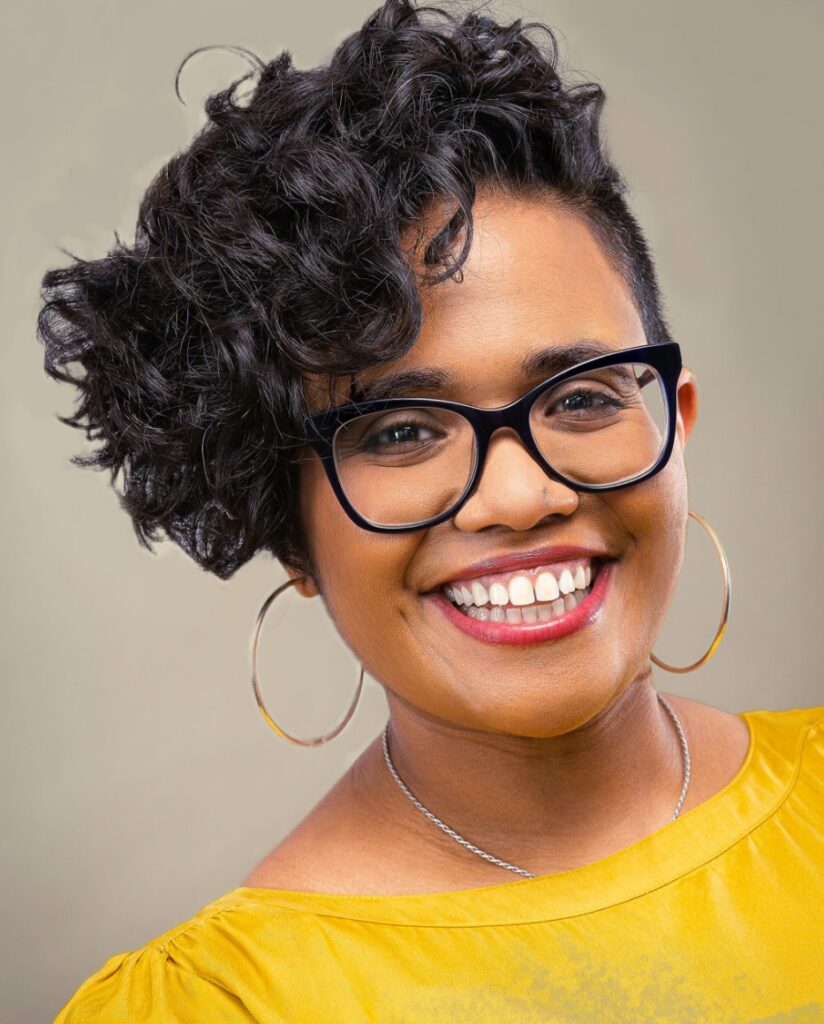 Diana Lugo-Martinez (she/her/ella)
Co-Executive Director
Diana Lugo-Martinez is Co-Executive Director of Forward Together. For the last four years, Diana has served as Forward Together's Movement Strategy Director, supporting the movement building and cultural strategy team. Diana brings over 15 years of experience in civic engagement, politics, academia and leadership development in a variety of social justice areas. Prior to joining Forward Together, Diana was the Senior Director of Community Engagement Programs at the National Latina Institute for Reproductive Justice where she managed the community mobilization department. She previously served as an administrator at New York University, and also served as an adjunct at the school's Robert F. Wagner Graduate School of Public Service. Diana holds an MPA in Health Policy and Management and an MS in Global Affairs. When not building with movement folks, you can find Diana reading about reproductive justice, race and class while drinking café, or hanging out with her familia, also while drinking café.
Neha Mahajan
Chapter Director, 9to5 Colorado
Neha is the daughter of South Asian immigrants and has supported social justice and community organizing work for over 15 years. Locally she has served as Co-Director of the Chinook Fund, Colorado's only community-led social justice foundation, and Survivors Organizing for Liberation, a statewide organization dedicated to LGBTQ justice and youth organizing. She is also on the board of GIFT and a member of Standing in Our Power, a national network of women of color committed to transforming leadership for social justice movements.
Andrea Mercado
Executive Director, New Florida Majority
Andrea Cristina Mercado is the Executive Director of New Florida Majority, and the New Florida Majority Education Fund, a racial justice organization building independent political power for marginalized communities. The daughter of immigrants from South America, Andrea has been organizing in communities of color and immigrant communities for over a decade. Andrea is one of the co-founders of the National Domestic Workers Alliance and played a leadership role in building the California Domestic Worker Coalition, a statewide effort to include domestic workers in labor laws, which successfully passed Domestic Worker Bill of Rights Legislation in 2013, and went on to lead nationally recognized campaigns for immigrant and worker rights such as We Belong Together. She was the Political Director and Lead Organizer at Mujeres Unidas y Activas (MUA), a grassroots Latina immigrant women's organization in the San Francisco Bay Area for eight years. Previously, she lived and worked in Bahia, Brazil with IPETERRAS, a sustainable agriculture project organizing against free trade agreements, and as Global Justice Organizer for the Miami Workers Center. Andrea, a mother of two, calls South Florida home.
Stacey Milbern
Sins Invalid
Initially from North Carolina, Stacey organized for seven years with disabled youth of color in the South and then at the national level. Now Bay Area-based, she is a disability justice thought leader with twelve years of experience incubating leadership programs, managing services programs, and providing technical assistance to organizations wanting to increase their capacity around disability and supporting marginalized communities. She currently works with Sins Invalid, a performance project that celebrates artists with disabilities and is led by disabled queer people of color and disabled queer and gender non-conforming people. She has trained many community organizations and served as an appointed advisor to the Obama administration for two years. She earned her MBA from Mills College in 2015.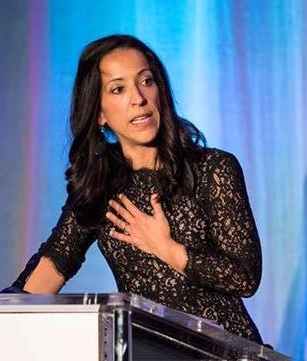 Renata Moreira
Executive Director, Our Family Coalition
Renata has more than 17 years of experience with educational and non-profit organizations working to advance the issues of low income, immigrant, and LGBTQ people through trainings, voter mobilization, community engagement, and advocacy campaigns. She currently serves on the Advisory Board of the California Immigrant Policy Institute and is a thought partner to many interfaith initiatives throughout the U.S. aiming to advance inclusion and equity for LGBTQ-headed families. She has served as a member of the SF Human Rights Commission LGBTQ Advisory Committee, and co-chaired the state-wide Breakthrough Coalition with the goal of expanding LGBTQ acceptance throughout California. Prior to joining OFC, Renata directed a Women's Center, served on the Board of the LGBTQ Pride Center of Northern NJ, and led public education campaigns on sexual assault/DV prevention, and economic justice issues. She also served as VP of Community Relations for Hudson Diversity Action Council and continues to offer strategic planning consulting services to public and private organizations that are committed to advancing equity for LGBTQ and people of color. She is a skilled mediator and passionate proponent of heart-centered leadership. Renata has taught sexuality and gender studies courses at NJ City University, Hunter College, and Montclair State University. She holds a cum laude B.A in Political Science and an M.A. in Gender Studies from the City University of New York. She had a pleasure of serving OFC as Acting Executive Director during the summer of 2015 and was selected as a 2015-2016 Changemaker Fellow for the new Certificate of Spirituality and Social Change at the Pacific School of Religion. Renata lives in Oakland with her wife Lori and wonder dog Petey. She was born and raised in Brasilia, Brazil.
Brittany Mostiller
Executive Director, Chicago Abortion Fund
Brittany Mostiller previously held the position of deputy director at CAF. Before becoming deputy director she was a member of My Voice, My Choice Leadership Group- an advocacy project of CAF whose members received funding through the organization. Since receiving financial assistance from CAF, Brittany has become an advocate for reproductive justice through lobbying, public speaking, organizing community outreach, facilitating educational forums, and empowering women.
Marcia Olivo
Executive Director, Miami Workers Center
Marcia Olivo was born and raised in the Dominican Republic, at the age of 21 she immigrated to the United States. In the process of filling out immigration documents, Marcia had to identify herself with one of the ethnic groups listed on the form. Before this moment, she was not aware of her racial and ethnic identity. Within two years of arriving to the United States she began to work as a Community Organizer. Marcia Olivo is now a leader dedicated to improving the lives of working class communities in Miami.
Ezak Perez
Director of Programs, Gender Justice LA
Ezak Amaviska Perez is an LA born and raised queer, trans, Two-Spirit, Brown & Down, Hopi Native American. They currently work at GenderJusticeLA, an organization that works to elevate the collective voice and power of the trans & gender non-conforming community in Los Angeles. Ezak is part of the TRANS 100 list, a big boy vintage model, board member with the Latino Queer Arts & Film Festival (LQAFF) and a former sex educator with Cucci, a sex educators collective in Los Angeles! Ezak is also a drama queen and fashionista!
Jessica Riggs
Indigenous Women's Health Program Manager
Jessica Riggs, CLE, CD(ICTC), TWU Indigenous Women's Health and Reproductive Justice Program Manager, has been working with TWU since 2010 as a community doula, childbirth educator, Certified Lactation Educator and in her current position since 2015. Her Bachelors degree in Integrative Health Studies is from Northern New Mexico College. She is the current Coordinator of the Care Coalition for Northern Families. Jessica is a passionate advocate for reproductive and birth justice and has made it her mission to provide compassionate and culturally appropriate doula care to the families in her community. She is committed to working in the intersections of indigenous women's health, reproductive justice, environmental justice, and ending violence against girls, women, and Mother Earth. She lives in rural Northern New Mexico, where she is a co-parenting mother of a beloved son.
Laurie Bertram Roberts
Co-founder, Mississippi Reproductive Freedom Fund
Laurie Bertram Roberts is the co-founder and Executive Director of the Mississippi Reproductive Freedom Fund. A reproductive justice centered organization, Mississippi Reproductive Freedom Fund is the only state based abortion funding source in Mississippi. MSRFF provides direct funding for abortion access as well as practical support, funding emergency contraception and birth control and provides inclusive community based sex education. while working on broad based reproductive justice work intersecting with racial, gender, labor and youth justice issues. Ms. Bertram Roberts has been protesting, advocating and engaging in political work and grassroots activism since her teens. She has appeared in many local, national and international media outlets discussing abortion access, birth justice, LGBTQ and women's issues in Mississippi. She often writes and speaks about her personal experience being a teen parent, living in poverty, surviving rape, sexual abuse and domestic violence. When not working, writing or tweeting she is likely spending time with her mom, beloved partner and seven kids who like her love all things creative, sci fi and geeky.
Édeet Sargon
Board Member
Édeet worked as an organizer with the Service Employees International Union for 5 years. During her time there she developed a knack for strategy and organizing, and learned the importance of leadership. Those 5 years were the equivalent of a degree in the political and economic history of Los Angeles and California through the experiences and political struggles of working people and immigrant communities.
She put her strategy and organizing expertise to work as the Field Director for Choice USA, a national pro-choice organization based in Washington, D.C. She developed the field strategy for over 25 chapters and developed campaigns around sex education, birth control, and health care reform. She brought a distinct perspective to her work as Field Director, developing both the organizing capacity of the organization and the reproductive justice framework. Her experience as an organizer, a queer woman of color, and a child of immigrants and working-class parents helps her recognize and strategize around interconnected issues. In 2011, she helped convene hundreds of parents in Los Angeles and mobilized them to advocate for key policy changes in education while she was Program Officer in Education and Youth Development at United Way.
So far in her career, she has found training to be the most exciting, challenging and inspiring part of her work. Not to mention, it keeps her on her toes. After several years as a Campus Camp trainer, Édeet was hired in the Labor Training Program at Wellstone Action and is currently the Deputy Director for Strategic Capacity Development. She is happy to be back "home" working once again with union members, staff, and leadership.
In 2012 she moved from Los Angeles to Denver for love, inspired by a need to take the "long distance" out of her relationship. Édeet was born feet first in Tehran, Iran on the first day of the Iranian Revolution in 1979. She likes to hit the ground running.
Andrea J. Serrano
Executive Director, OLÉ
Andrea J. Serrano is an Albuquerque native who has been working in non-profit and social justice organizations since 1999. Her roots in political activism began with her mother, who was on a picket line while pregnant with Andrea; and her father, who served as State Representative in New Mexico in the late 1960s. Her experience includes Community Educator at the Rape Crisis Center of Central New Mexico; program coordinator at South Valley Academy as well as extensive involvement in community organizing and activism with various community organizations. Andrea has always used writing, poetry and theater as a way to connect arts with activism. Andrea began working with OLÉ in 2012 as a Conservation Organizer and is now Executive Director of the organization
Sojeila Maria Silva
Interim Director
Sojeila is passionate about social change, and she's passionate about using finance as a tool to make that change happen. Currently a Partner at Small Hill Partners — a firm specializing in finance and strategy work with nonprofits — her experience in management, finance and consulting is broad and deep. For more than three decades Ms. Silva had been an activist, staff person, board member, CEO and consultant in areas as diverse as health education, housing development, microfinance and labor in both the nonprofit and public sectors. Ms. Silva is a successful and widely respected Interim Executive, but she remains passionate about face-to-face consulting and innovation in the field. In her volunteer activities she has supported industry organizations, the international microfinance sector, and local schools, and she has served multiple terms as a City Planning Commissioner. When she isn't working she can be found with her nose in a book, hanging out with friends and family, or tinkering. She received her Master of Business Administration from UCLA.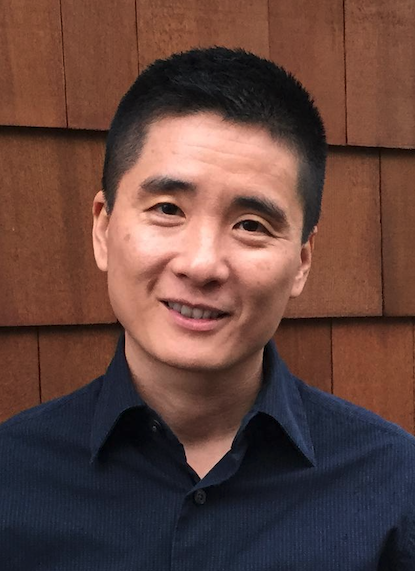 Yee Won Chong
Board Treasurer, Forward Together
Yee Won Chong is a trainer, strategist and social entrepreneur. His consulting practice aims to increase organizations' abilities to fulfill their purpose by focusing on movement building, becoming more strategic, and creating inclusive organizational culture. He has trained employees of government agencies and colleges to create transgender-inclusive workplaces, coached community-based organizations on using racial equity strategies, and led nonprofits through real-time strategic planning.
Yee Won is passionate about using storytelling to change hearts and minds. His TEDx Talk, Beyond the Gender Binary, is used widely to spark discussions about gender. He is currently working on Trans Dudes with Lady Cancer, a film documentary highlighting his personal experience navigating the healthcare system as a transgender patient. Yee Won's Say This, Not That startup is an award-winning idea dedicated to bringing greater language consciousness and compassion to communication.
Beata Tsosie-Peña
Tewa Women United
Beata Tsosie-Peña is of mixed ancestry from Santa Clara Pueblo and El Rito. She is a poet, mother, and is certified as an educator, early childhood specialist and in permaculture design. She is a Green For All Fellow, and is currently chair for Honor Our Pueblo Existence (H.O.P.E.) The realities of living next to a nuclear weapons complex has called her into environmental health and justice work with the local non-profit organization, Tewa Women United for the last 9 years. She believes in the practice and preservation of land-based knowledge, spirituality, language, seeds, our Earth, and family. Her intentions are for healing, wellness and sustainability for future generations.
Amanda Williams
Executive Director, Lilith Fund
Amanda Williams is a Texan and queer Latina feminist activist from Houston now living in Austin. She has a Masters in Political Social Work and is currently the executive director of the Lilith Fund, an abortion fund that serves the southern half of Texas. She dedicates her life to reproductive justice work and openly shares her abortion story in order to reduce the stigma around abortion. She is a proud ambassador of the National Network of Abortion Fund's We Testify storytelling program, which is dedicated to increasing the spectrum of abortion storytellers in the public sphere. In her free time, you can find Amanda stirring shit up in Texas, rock climbing, hanging out with her cat, drinking good wine, or planning her next travel adventure.
Janna A. Zinzi
Media Strategist
Janna is the Media Strategist for Forward Together ad is responsible for developing relationships with key media makers and outlets to gain greater exposure for the important issues impacting our communities. She coordinates conference opportunities and panel presentations to present our work and initiate critical movement conversations. Janna also works with Echoing Ida supporting the writers in developing pitches and messaging, along with connecting Idas with editors and outlets. She started at Forward Together in March 2014 building the digital strategy program and experimenting with online organizing before focusing primarily on media relations. Before working at Forward Together, she has supported media and communications work for various reproductive justice organizations around the country. In her spare time, you can find Janna on the dance floor or writing about travel, arts and spirituality.