Sulma Arias
Center for Community Change
Sulma Arias is the Immigration Field Director of the FIRM Campaign at the Center for Community Change. For four years previously, she was the Executive Director of Sunflower Community Action in Kansas, a multi-racial grassroots organization dealing with issues of racial and economic inequality. Under her leadership, a coalition of local and national organizations launched an anti-hate campaign against the agenda of Kansas Secretary of State Kris Kobach, which America's Voice described as the best anti-hate work in the country. Prior to Sunflower, Sulma was the Campaign Director for National People's Action's Immigrant and Worker Justice program, where she coordinated training and capacity building for 12 grassroots organizations in 10 states.
Sulma migrated from El Salvador to Kansas at the age of twelve. In 2000, she organized leaders to launch a statewide campaign to change the state's driver's license law. In 2003, she directed grassroots participation in the introduction and successful passage of Kansas' in-state tuition bill
Mia Birdsong
Board Member
Mia has spent more than 20 years fighting for the self-determination and pointing out the brilliant adaptations of everyday people. In her current role as Co-Director of Family Story, Mia is updating this nation's outdated picture of families in America. Previously, Mia worked as the Vice President of the Family Independence Initiative, where she created and curated the Torchlight Prize.
Mia, whose 2015 TED talk, The Story We Tell About Poverty Isn't True, has been viewed over 1.3 million times, has been published in the Stanford Social Innovation Review, Salon and On Being and has guest lectured at UC Berkeley. She co-founded Canerow, a resource for people dedicated to raising children of color in a world that reflects the spectrum of who they are. She is a graduate of Oberlin College and an inaugural Ascend Fellow of The Aspen Institute.
Mia is a modern Renaissance woman. She has spent time organizing to abolish prisons, teaching teenagers about sex and drugs, interviewing literary luminaries like Edwidge Danticat, David Foster Wallace and John Irving, and attending births as a midwifery apprentice. These are some of the many reasons that Mia was recognized as one of Colorlines' "15 Remarkable Women of Color Who Rocked 2015."
Lisa joined Forward Together in February 2016, and brings over 20 years of organizing, policy and movement-building experience to her role as Senior Policy and Organizing Manager. Her life-long vocation in social justice began as a teen when she participated in the Center for Third World Organizing MAAP program. Her work spans labor issues, immigrant rights, economic justice for welfare mothers and immigrant families, and education justice for youth of color, at the local, state, national and transnational levels. Lisa also served as a Program Officer at a small family foundation where her primary focus was to support community efforts to shift state policy on criminal justice, and to raise the dignity of incarcerated and formerly incarcerated people, and their loved ones. Prior to joining Forward Together, she was the Policy and Organizing Director at a large multi-issue, multi-constituency community organization working on anti-displacement, migrant rights and transportation equity in Silicon Valley. Lisa graduated magna cum laude from UC Santa Cruz with a major in Feminist Studies, emphasizing social movements and the law. The daughter of Mejicano/Indigenous immigrant and migrant farmworkers, she identifies as both Xikana and muxerista. Born in California's Central Valley, raised in the South Bay, and currently living in Oakland, Lisa is the proud mother of two amazing sons, dabbles in quilting, knitting and other textile arts, loves to run around Lake Merritt with her puppy, Luna, and enjoys brisk swims in the San Francisco Bay with her partner.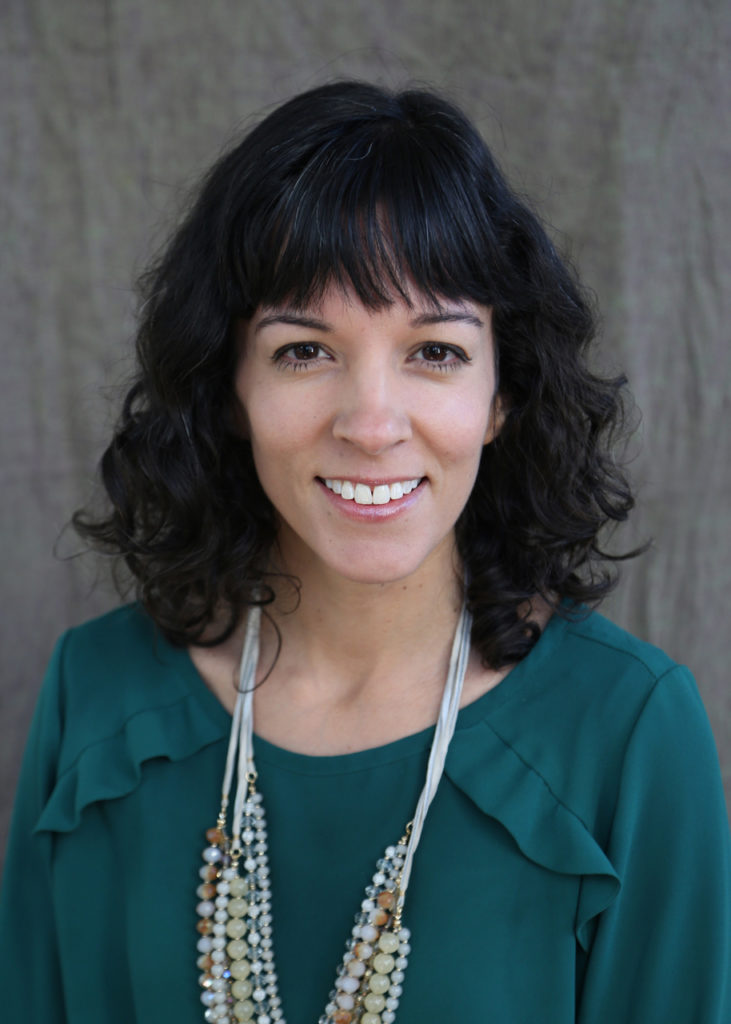 Jessica Lopez Collins (she/her)
New Mexico Program Director, Forward Together
As the New Mexico Program Director at Forward Together, Jessica supports the planning, implementation, and evaluation of leadership development, civic engagement, and communication strategies in the state. She enjoys work that places New Mexico families at the center of change and enjoys collaborating on resources and curricula that expand our knowledge and help us grow. Jessica brings nearly 20 years of experience working in nonprofits. Prior to joining Forward Together, Jessica spent twelve years at Media Literacy Project where she led a program for young women of color that centered on reproductive justice and video production, taught classes to middle and high school students, and delivered trainings across the country. Jessica has a heart for leadership development, organizational development, and creating beautiful resources that are accessible to communities. When not at work, Jessica enjoys spending time with her family, cooking, reading nonfiction, and hiking in the mountains.
Tatiana Falcón Rodríguez
Strong Families New Mexico Member
Tatiana Falcón Rodríguez, MA, MPH currently works as a Community Engagement Specialist for a local Albuquerque nonprofit health system. She has been an active member of Strong Families New Mexico since its inception and has worked to address health disparities in communities of color in Albuquerque for six years. Tatiana was awarded a Master of Public Health (MPH) degree from the University of New Mexico in 2014 with a concentration in Community Health. She also previously completed a Master of Arts in Women's Studies from the University of Florida. Tatiana is originally from Puerto Rico (born and raised) and where she attended college at the University of Puerto Rico, Rio Piedras campus for a Bachelor of Arts in Psychology. Tatiana was the first person in her family to "take the plunge" and move out of the island searching for new opportunities. She's been in the US for eight years, and the last six have been in New Mexico which she now calls home
Cynthia Greenlee
RH Reality Check and Echoing Ida
Dr. Cynthia Greenlee is an editor, writer and historian based in North Carolina. Before coming to Rewire, she worked in communications and editorial positions at Ipas; National Advocates for Pregnant Women; and international health and development organization FHI 360. She's currently at work on a book about the history of African-Americans and abortion.
Nancy Haque
Basic Rights Oregon
A long-time social justice activist, Nancy has more than 18 years of professional experience, including seven years as the Building Political Power Director at Western States Center, where she led a voter organizing training and empowerment project and managed the 2013 Racial Equity Report Card for Oregon. Previously, Nancy spent eight years working on economic justice issues, including stints with Portland Jobs with Justice, National AFL-CIO and National Jobs with Justice. The daughter of immigrant parents from Bangladesh, Nancy is the first member of her family born in the United States. She grew up in the DC area where she first got the inspiration and opportunity to becoming politically engaged, joining protests as a teenager. She furthered her activism when she moved to the Pacific Northwest in college, studying at Evergreen State College in Olympia, Washington. She later got a Master's of Public Policy and Administration from the University of Massachusetts Amherst. A member of the Basic Rights Oregon Board of Directors from 201-14, Nancy worked as a consultant on the organization's strategic planning process in 2014. She lives with her extended family, including her young son, and is an avid baker.
Yamani Hernandez
National Network of Abortion Funds
Yamani Hernandez is the Executive Director of the National Network of Abortion Funds, a network of organizations across the United States and three other countries that are funding abortion and building power to fight for cultural and political change. She is a Ford Foundation Public Voices Fellow and a writer for Echoing Ida, a project of Forward Together that amplifies the voices of Black women.Yamani has been a tireless leader and spokesperson in the Reproductive Justice movement, making appearances on MSNBC Shift with Krystal Ball and sharing her story as part of the 1 in 3 Campaign. As Executive Director and spokesperson for the Illinois Caucus for Adolescent Health, Yamani has written articles and been heavily quoted on abortion access for young people in RH Reality Check, Progress Illinois, The Reader, Ebony and The Nation. She was awarded the 2012 Margaret Carr Wiley Bright Horizons Award by Planned Parenthood of Illinois, honored as an AmeriCorps Public Allies Alum, and presented with the Visionary Leader Award in 2012 by her own staff.Yamani lives in Chicago where she co-parents her 14- and 9-year-old children. In her spare time she runs, practices yoga and volunteers as a provisionally certified ICTC doula with Chicago Volunteer Doulas.
Sarah Howell
Montana Women Vote
Sarah Howell is the Executive Director of Montana Women Vote, a statewide organization of low-income women that works on economic justice policy campaigns, civic engagement, and leadership development. Over the last few years, Sarah has worked on a successful campaign to pass Medicaid expansion, managed two cycles of civic engagement with low-income women, and served on ballot initiative campaign committees on several diverse issues. Before coming to MWV, she worked as a field organizer at the Western States Center, a regional social justice non-profit, in Portland. While not working, Sarah brings her community organizer skills to outdoor recreation, enjoying a stiff drink, and parenthood.
Kwajelyn Jackson
Feminist Women's Health Center
Kwajelyn Jackson currently serves as the Community Education & Advocacy Manager at Feminist Women's Health Center (FWHC) in Atlanta, GA, where she manages volunteer engagement, community outreach, internship programs, and advocacy work to improve reproductive health, rights and justice in Georgia. She began with FWHC in the summer of 2013, and has since committed to expanding FWHC's statewide impact and deepening its community partnerships. Prior to joining FWHC, she spent three years as the Program Manager for WonderRoot Community Arts Center and eight years as a Credit Risk Manager with Wachovia Bank's Community Development Finance Group. She has a BA in economics from Spelman College and an MS in urban policy studies from the Andrew Young School of Public Policy at Georgia State University
Yong Chan is the co-founder and executive director of Surge, a reproductive justice organization started in Seattle, WA. She is a lifelong activist having worked at the intersections of economic, reproductive, and racial justice for over 20 years. Her first job out of college was at Aurora Medical Services, an abortion clinic in Seattle, WA, during which time she co-founded The CAIR Project and went on to serve on the National Network of Abortion Funds Board of Directors. Yong Chan is a proud CoreAlign fellowships alum, where she examined issues of adoption justice within the reproductive justice framework. She lives in Oakland, CA.
Huong D. Nguyen
New Mexico Asian Family Center
Huong was born and raised in Vietnam and immigrated in the U.S.A in 2005. Since joining New Mexico Asian Family Center in 2011 she has worked with marginalized Asian immigrants and their families and learned more about the issues facing the community. It is her belief that community engagement, community building and collaboration are key to address the issues, effect social change and cultural shift and achieve social justice for all. She holds a Masters in International Peace Studies from University of Notre Dame and a Master in Public Administration from the University of New Mexico
Tiffany Pryor
llinois Caucus for Adolescent Health
Tiffany Pryor, MSW, is a charismatic spokesperson within the local Reproductive Justice movement and brings a wealth of knowledge from her rich experiences in youth development, advocacy, and organizing work. Tiffany received her B.A in Human Services from Villanova University and has spent 10+ years working with diverse populations, investing in youth-adult partnerships, and building key relationships with stakeholders. Tiffany is committed to partnering with individuals, communities, and institutions as a means to evoke change and improve health equity. This commitment was ignited early on when she realized the connection between health access & disparities in her home town of Boston and was further deepened during a trip to Phnom Pehn, Cambodia in 2005. These experiences have been the driving force in Tiffany's devotion to bridge the gap between health and rights and as a result, she pursued her Master's Degree in Social Work at DePaul University. It was during her Master's program that she was introduced to the Illinois Caucus for Adolescent Health (ICAH) and served as a Community Organizing intern. Upon completion of the program in 2010, Tiffany joined ICAH as the Illinois Youth Policy Council Coordinator. Tiffany's powerful advocacy tactics have been central to ICAH's successes in policy change, network growth, youth leadership development, and adult capacity building. In the process, she has risen as a compelling voice and energetic spokesperson for the Reproductive Justice movement.
Krystal Redman
SPARK Reproductive Justice NOW!
Dr. Redman brings over 10 years of experience in managing low-income and women focused public health access and community-based youth development programs. Prior to her current tenure as Executive Director of SPARK Reproductive Justice Now, Dr. Redman served as the Senior Project Director, Maternal and Child Health, at the Georgia Department of Public Health, where she worked on creating greater healthcare access for women throughout the state of Georgia. She has worked as a Program Director and Administrator for organizations serving low-income youth and as a Clinical Director for a community-based addiction prevention program. Dr. Redman received her Bachelors of Science in Sociology from University of California, Riverside and a Masters of Health Administration from University of Southern California, Los Angeles. She received her Doctorates of Public Health from Loma Linda University, Loma Linda, California.
Corrine Sanchez
Tewa Women United
Dr. Corrine Sanchez of San Ildefonso Pueblo is Executive Director of Tewa Women United. She recently completed her doctorate at Arizona State University in Justice Studies. Dr. Sanchez is trained in sexual assault intervention and prevention. She has worked in the sexual violence field for 20 years and helped refine Tewa Women United's awareness and healing intervention, "Trauma Rocks". Dr. Sanchez has been part of the co-creation process of building Indigenous Knowledge through the contribution of TWU's Research Methodology and Theory of Opide, a braiding of practice to action. Dr. Sanchez was one of sixteen visionary leaders across the country selected as the first cohort of the Move to End Violence. She served on the National Tribal Child Sexual Abuse (CSA) Taskforce to look at policy development for child sexual abuse investigations in Indian Country.
Monica Simpson
SisterSong
Monica Raye Simpson is the Executive Director of SisterSong, the National Women of Color Reproductive Justice Collective. Monica has organized extensively against human rights violations, the prison industrial complex, racism and intolerance, and the systematic physical and emotional violence inflicted upon the minds, bodies and spirits of African Americans with an emphasis on African American women and the African American LBGT community.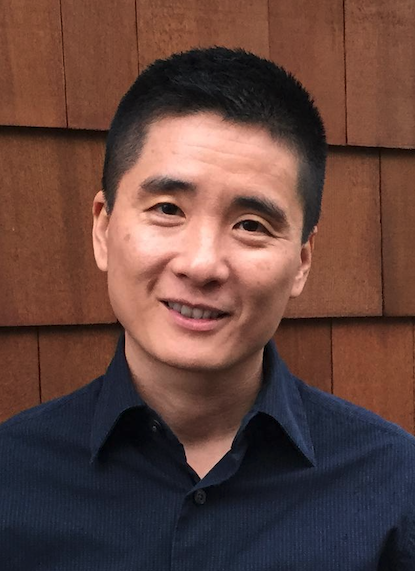 Yee Won Chong
Board Treasurer, Forward Together
Yee Won Chong is a trainer, strategist and social entrepreneur. His consulting practice aims to increase organizations' abilities to fulfill their purpose by focusing on movement building, becoming more strategic, and creating inclusive organizational culture. He has trained employees of government agencies and colleges to create transgender-inclusive workplaces, coached community-based organizations on using racial equity strategies, and led nonprofits through real-time strategic planning.
Yee Won is passionate about using storytelling to change hearts and minds. His TEDx Talk, Beyond the Gender Binary, is used widely to spark discussions about gender. He is currently working on Trans Dudes with Lady Cancer, a film documentary highlighting his personal experience navigating the healthcare system as a transgender patient. Yee Won's Say This, Not That startup is an award-winning idea dedicated to bringing greater language consciousness and compassion to communication.
Dalia Rubiano Yedidia
Movement Building Manager
Dalia Rubiano Yedidia joined Forward Together as the Movement Building Manager in February 2015. She coordinates the Strong Families Network, leads culture shift projects and drives movement-building strategies. Born, raised and still living in San Francisco, Dalia's organizing roots are in the domestic worker movement, where she organized nannies, housecleaners, and personal attendants to seniors and people with disabilities in New York, Chicago and the Bay Area. Outside of work, she enjoys writing creative nonfiction, reading alongside her cat and relishing Bay Area views on hikes with her partner.