Thriving Communities.
We envision a country where we are all at home. A world where we take care of each other, respect each other, and where everyone is better off. Where we recognize the shared leadership and sacrifice of people of color, women, immigrants, LGBTQ and Indigenous people in building this country. When we join together and fight for every single one of us, we can build a nation that works for all of us — a world where all families have the rights, recognition and resources they need to thrive free from oppression.
Forward Together unites communities to win rights, recognition and resources for all families.
We transform culture and policy to work for all of us nationwide. Since our founding in 1989, we have continually fought to dismantle the ways our society marginalizes us based on race, sexuality, and gender. Today, we build courage and foster connection among our multi-racial community of changemakers to secure the rights, recognition and resources all families need to thrive.
At Forward Together, we don't focus on one sector or issue, we see how all of our lives are interdependent. We focus on changing the ground on which we fight for the rights, recognition and resources for all families and people.
Courage
We build the courage of leaders — women of color, non-binary people of color and Indigenous people — to transform the culture of shame and stigma that prevents so many of us from claiming our voice and power. We use art, media and storytelling to counter misrepresentation of our communities and unapologetically tell the truths of our own lives.
Connection
Relationship building is the bedrock of our work. We connect individuals and organizations across issues and communities because our movements are stronger when we move forward together.

Change
We believe in people power and know that change starts locally. We work with our grassroots leaders and partners across the country to lead campaigns and create tools people can use to strengthen their own communities. By working with the people whose lives are most impacted by injustice, we build power, transform culture and create policy for lasting change.
The visionary and innovative work of building a strong and vibrant intersectional social justice movement requires us to physically move people, move institutions, and change the way the world works. Too often in our work, we are "in our heads," focusing on conceptual ideas and frameworks while ignoring the physics of social change work. Courageous Practice provides us with a powerful way to learn and gain new insight through physical movement and by reconnecting our bodies with our minds. The practice grew out of Forward Stance, highlighted in the video to the left. Forward Together uses Courageous Practice in all aspects of our work, and also trains allied organizations in the practice to support their movement-building efforts.
Staff
Proudly Women of Color led. Meet our Executive Team: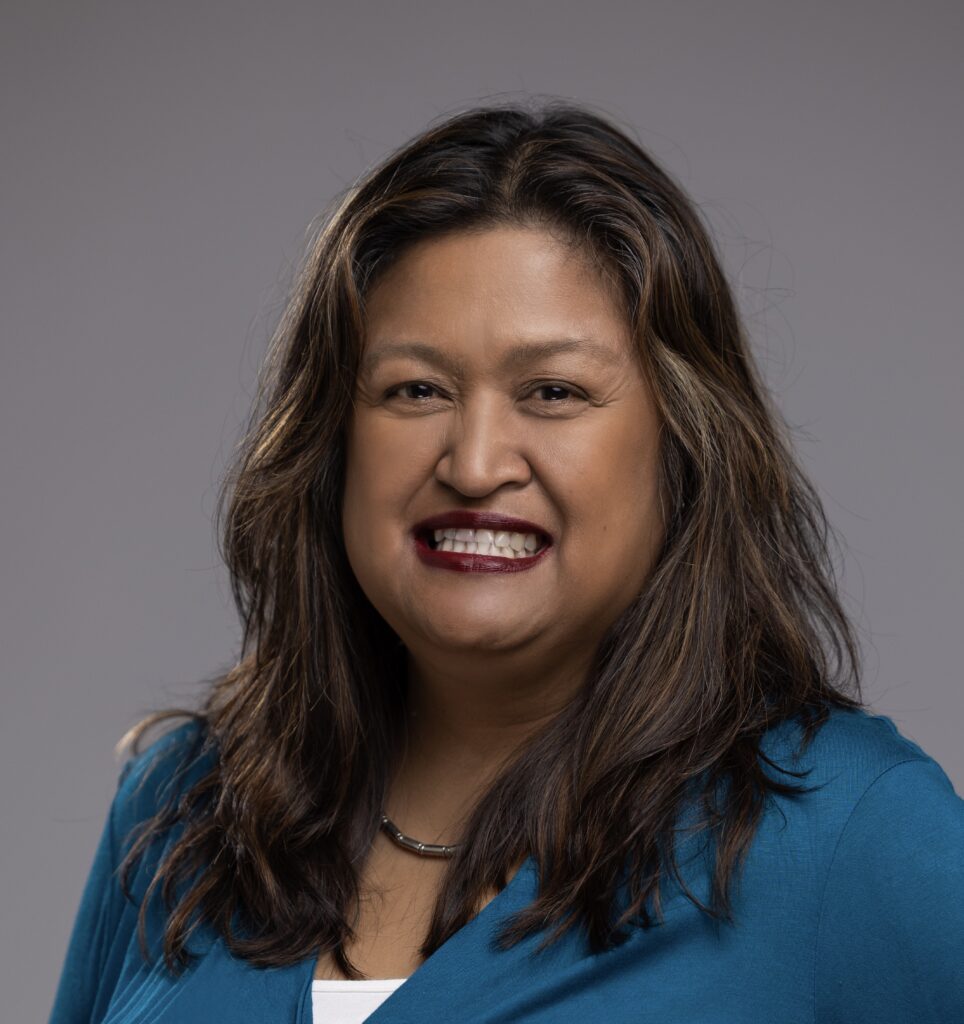 Wendy Calimag (she/her)
Co-Executive Director
In July 2021, Wendy began as the Co-Executive Director at Forward Together. She first joined Forward Together in January 2019 as the Deputy Director of Operations working closely with the executive team to forward the mission of the organization by maintaining its financial and operational health and by strengthening systems and capacity for the organization's growth. Wendy has been committed to uplifting the experiences of girls and women of color, even before coming to Forward Together. She served in senior and executive roles in girl-serving organizations in Oakland and San Francisco, developing and supporting civic engagement, reproductive health, and college and career readiness programs for middle and high school girls from under-resourced communities.  She believes in the power of collective impact and worked in a number of community initiatives in the Bay Area. She holds a MSW from George Warren Brown School of Social Work at Washington University in St. Louis. Outside of work, you can find her spending time with her family, reading, doing something creative or cuddling with her one-eyed pug.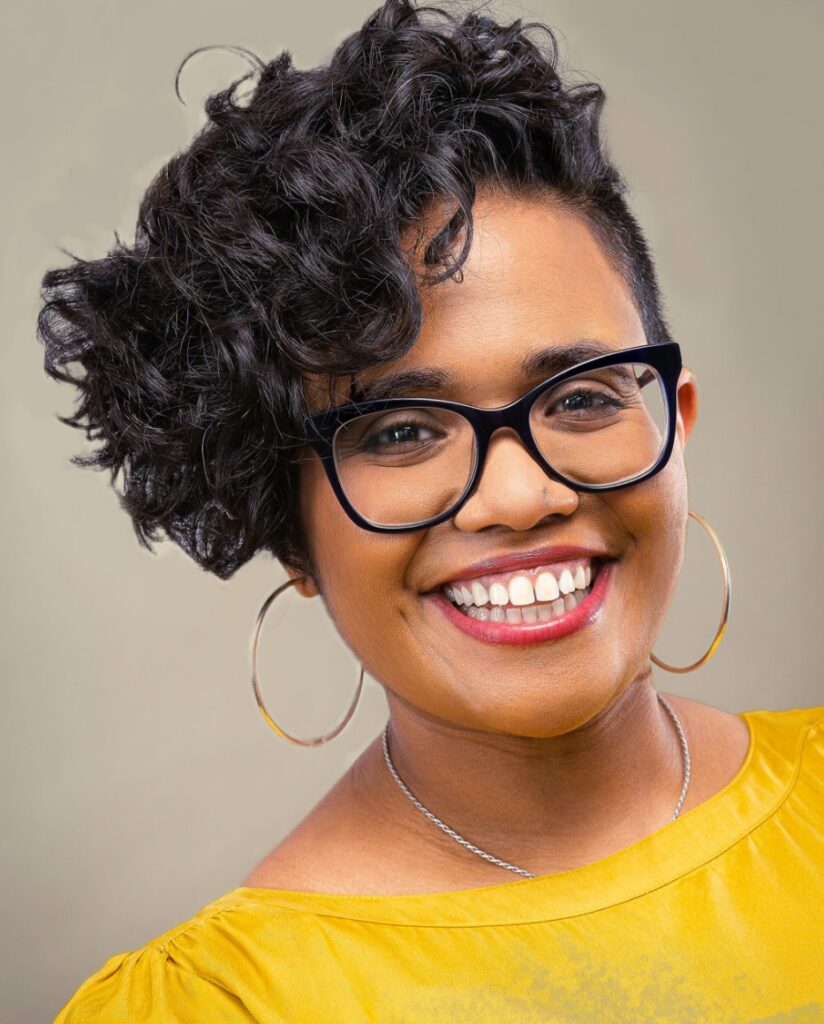 Diana Lugo-Martinez (she/her/ella)
Co-Executive Director
Diana Lugo-Martinez is Co-Executive Director of Forward Together. For the last four years, Diana has served as Forward Together's Movement Strategy Director, supporting the movement building and cultural strategy team. Diana brings over 15 years of experience in civic engagement, politics, academia and leadership development in a variety of social justice areas. Prior to joining Forward Together, Diana was the Senior Director of Community Engagement Programs at the National Latina Institute for Reproductive Justice where she managed the community mobilization department. She previously served as an administrator at New York University, and also served as an adjunct at the school's Robert F. Wagner Graduate School of Public Service. Diana holds an MPA in Health Policy and Management and an MS in Global Affairs. When not building with movement folks, you can find Diana reading about reproductive justice, race and class while drinking café, or hanging out with her familia, also while drinking café.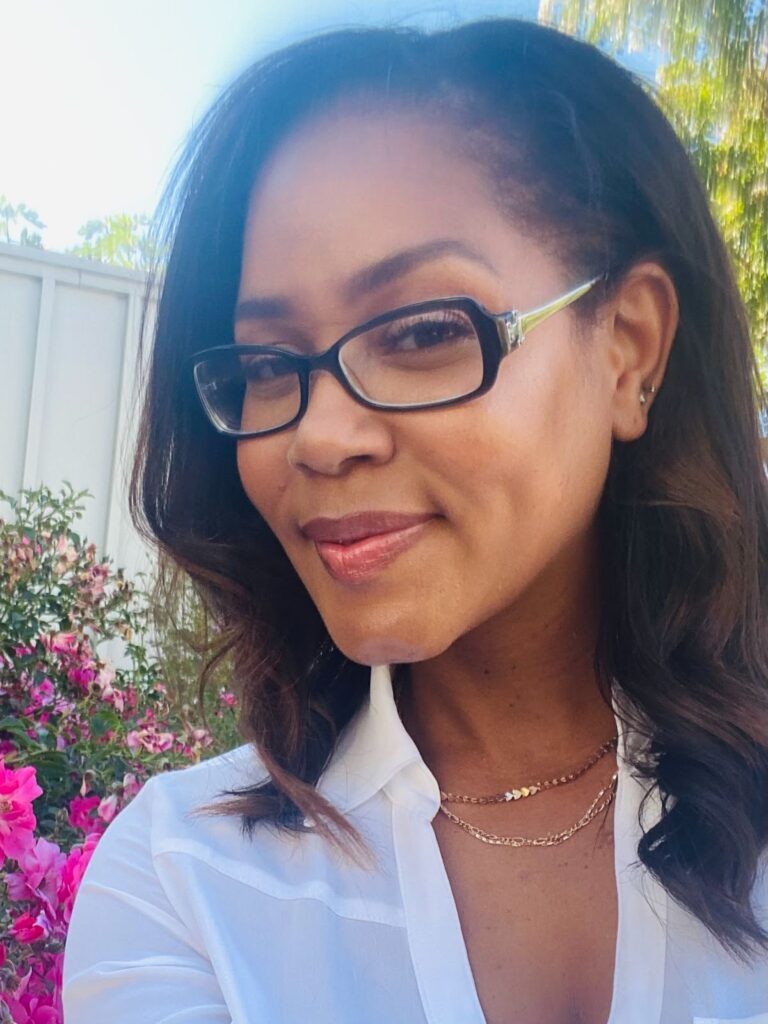 Christine Pauley (she/her)
Deputy Director
As the Director of Human Resources and Operations, Christine works closely with the Deputy Director of Operations and is responsible for the overall management of the human resources, facilities management and general business operations at Forward Together. Prior to coming to Forward Together, Christine worked as the HR Manager at a nonprofit and as a paralegal in the labor and employment legal atmosphere, bringing many years of human resources-related experience to Forward Together. She especially enjoys putting together policies that align with Forward Together's organizational and cultural values, such as rest, spaciousness and care for self and community, and creating and implementing employee support systems, such as equitable compensation, that allows employees to focus on their work while maintaining overall life balance. Christine holds a Bachelor's degree in Ethnic Studies from UC Berkeley, an Master's in Business Administration from California State, East Bay, and is currently pursuing a law degree from Mitchell Hamline  School of Law.
Christine is passionate about Black liberation and  reproductive justice, especially for black women,  giving a voice to traditionally marginalized communities, and ensuring that everyone has the resources they need to live their best lives.. Christine also  volunteers for several nonprofit organizations in the Bay Area focused on helping women and children of color.
Outside of work and school, in her (very little) free time, Christine  loves spending time with her daughters and her Yorkie Berkeley, riding horses, napping, all things Disney, and planning her next travel adventure.
Staff
Board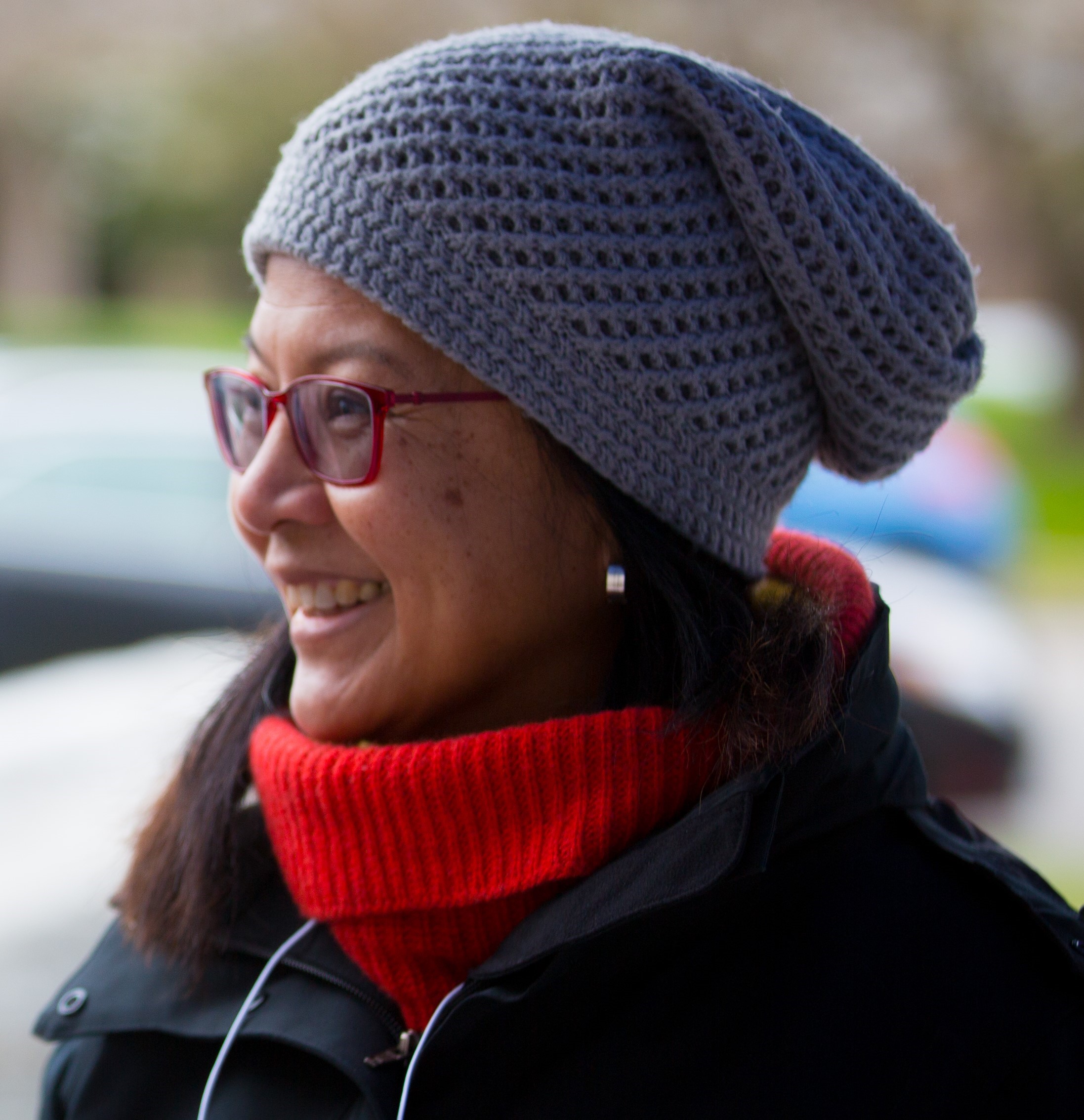 Rosie Abriam
Board Member
Rosie is the former President/CEO for The Center for Asian Pacific American Women. "The Center" is a nonprofit organization dedicated to building leadership capacity within our communities. Previously, her career spanned multiple disciplines across government and corporate entities. Rosie holds multiple patents in manufacturing, software and laser applications and led projects in the US, Europe, Asia and South America. She left the technical sector to provide opportunities for women and our communities.
Rosie has taught martial arts for over 25 years and is a Gura Fifth Degree of the Kamatuuran School of Kali. She is a 2002 Fellow of the Asian Pacific American Women's Leadership Institute (APAWLI). As a result of her APAWLI project, she co-founded Rosemary Pai, Inc., a small business focused on marketing and distributing products from artists and startup businesses. She is a recipient of the 100 Most Influential Filipinas in America award.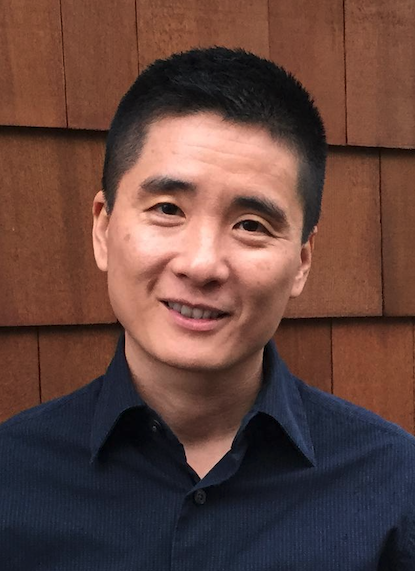 Yee Won Chong
Board Treasurer
Yee Won Chong is a trainer, strategist and social entrepreneur. His consulting practice aims to increase organizations' abilities to fulfill their purpose by focusing on movement building, becoming more strategic, and creating inclusive organizational culture. He has trained employees of government agencies and colleges to create transgender-inclusive workplaces, coached community-based organizations on using racial equity strategies, and led nonprofits through real-time strategic planning.
Yee Won is passionate about using storytelling to change hearts and minds. His TEDx Talk, Beyond the Gender Binary, is used widely to spark discussions about gender. He is currently working on Trans Dudes with Lady Cancer, a film documentary highlighting his personal experience navigating the healthcare system as a transgender patient. Yee Won's Say This, Not That startup is an award-winning idea dedicated to bringing greater language consciousness and compassion to communication.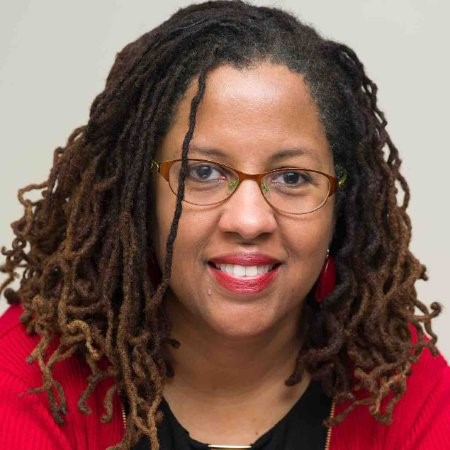 Latonya Slack
Board Chair
Latonya Slack, certified executive coach, trainer and facilitator, is principal and founder of Slack Global Consulting, specializing in co-creation, visioning and assisting individuals and organizations with planning and navigating critical decisions. She served as Senior Program Officer for California Democracy Program supporting civic engagement, community organizing, voter engagement and capacity building with the James Irvine Foundation for seven years. While at the foundation, she was elected vice chair then chair of the Southern California Grantmakers board.
Prior to working in philanthropy, she was Executive Director of the California Black Women's Health Project, where she created a comprehensive policy advocacy program, a mental health initiative and an Advocate Training Program. She has also worked for SEIU as a community political organizer, engaging community, religious, labor and health organizations on healthcare justice. After graduation from UCLA School of Law, she worked with the Legal Aid Foundation of Los Angeles as a Consumer Law Advocate, and through the AmeriCorps Legal Corps, helped community groups in South Los Angeles establish nonprofit organizations.
Additional Affiliations: Los Angeles Social Justice Consultants Network, Liberty Hill Foundation, California Association of Nonprofits
California – main office
Forward Together
300 Frank H Ogawa Plaza
Suite 700
Oakland, CA 94612
Ph: 510-663-8300
New Mexico
Strong Families New Mexico/Forward Together
400 Gold Avenue SW
Suite 900
Albuquerque, NM 87102
Ph: 505-842-8070